---
Winemakers visit – Antonio Madeira
15/11 Stockholm
Come and hang out with this amazing guy and sip his beautiful Dão wines as he pays us a longed for visit! Info on flyer below.
---
4/6 Stockholm Natural Mystics wine festival Eden 12-19
A festival totally devoted to natural wine, cider and beer. Catch us there with Paolo from Masseria La Cattiva (Puglia) and Johan from Arilds Vingård (Skåne).
Buy your tickets here!
---
21/5 Malmö Sunday dinner with Puzelat! Far I Hatten 17.00
Join in for a fun sharing style dinner at this historical spot in Folkets Park when Loire winemaker Thierry Puzelat/Clos du Tue Boeuf pays us a visit. The vibe will be warm and bubbly! Make your reservation below:
www.farihatten.se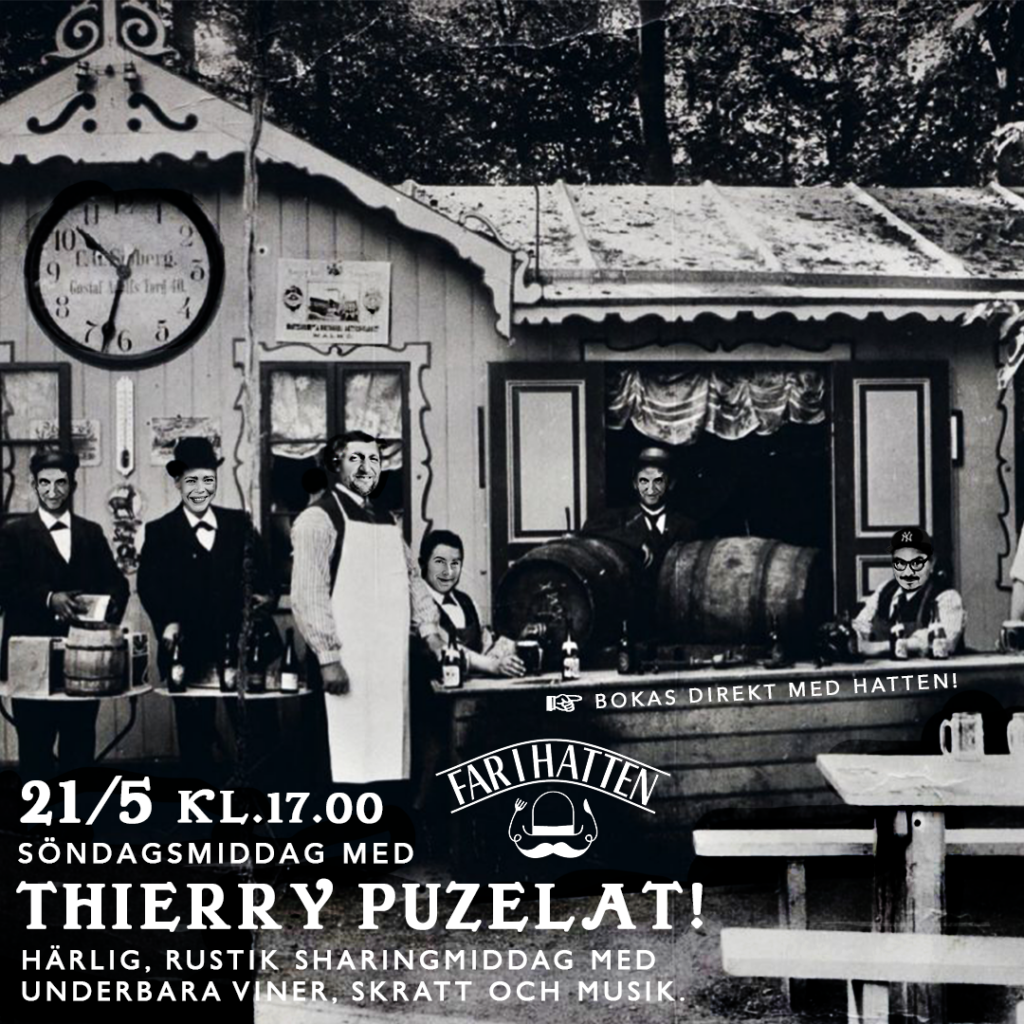 ---
13/4 Malmö Winemaker's dinner with Éric Texier at Vollmers
https://vollmers.nu/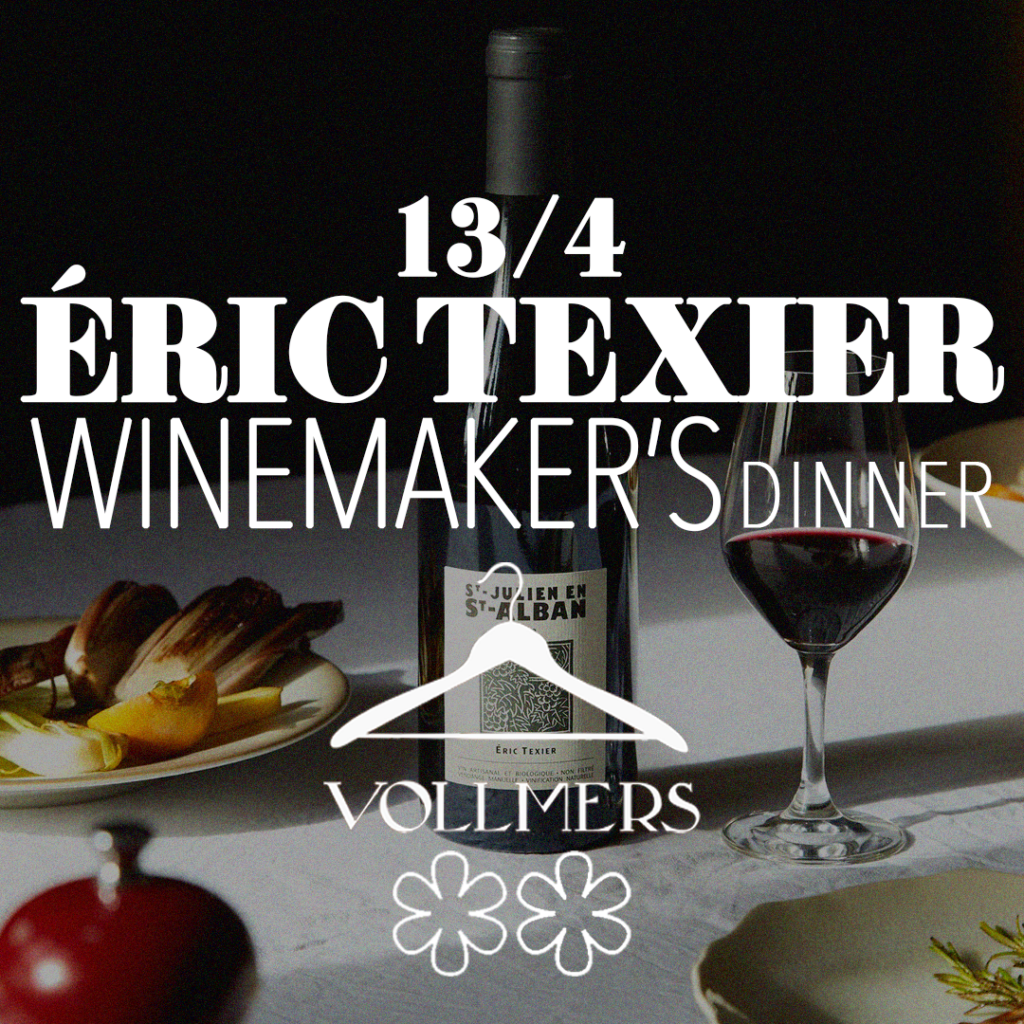 ---
11/4 Malmö Wine tasting with Éric Texier at Julie 17.30-19.00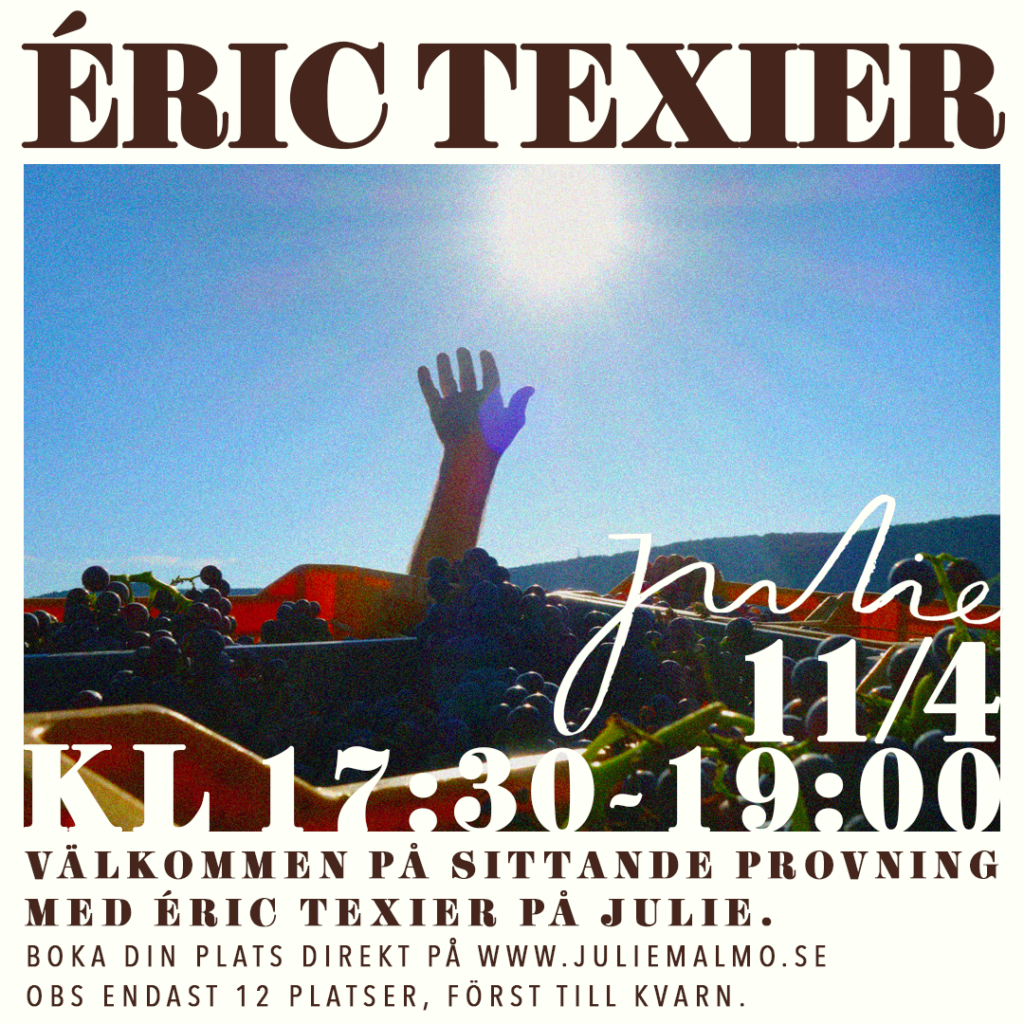 ---
30/3 Stockholm Pop Up with Dryckesbutikens Jea & Richard at Grus Grus.
16-Framåt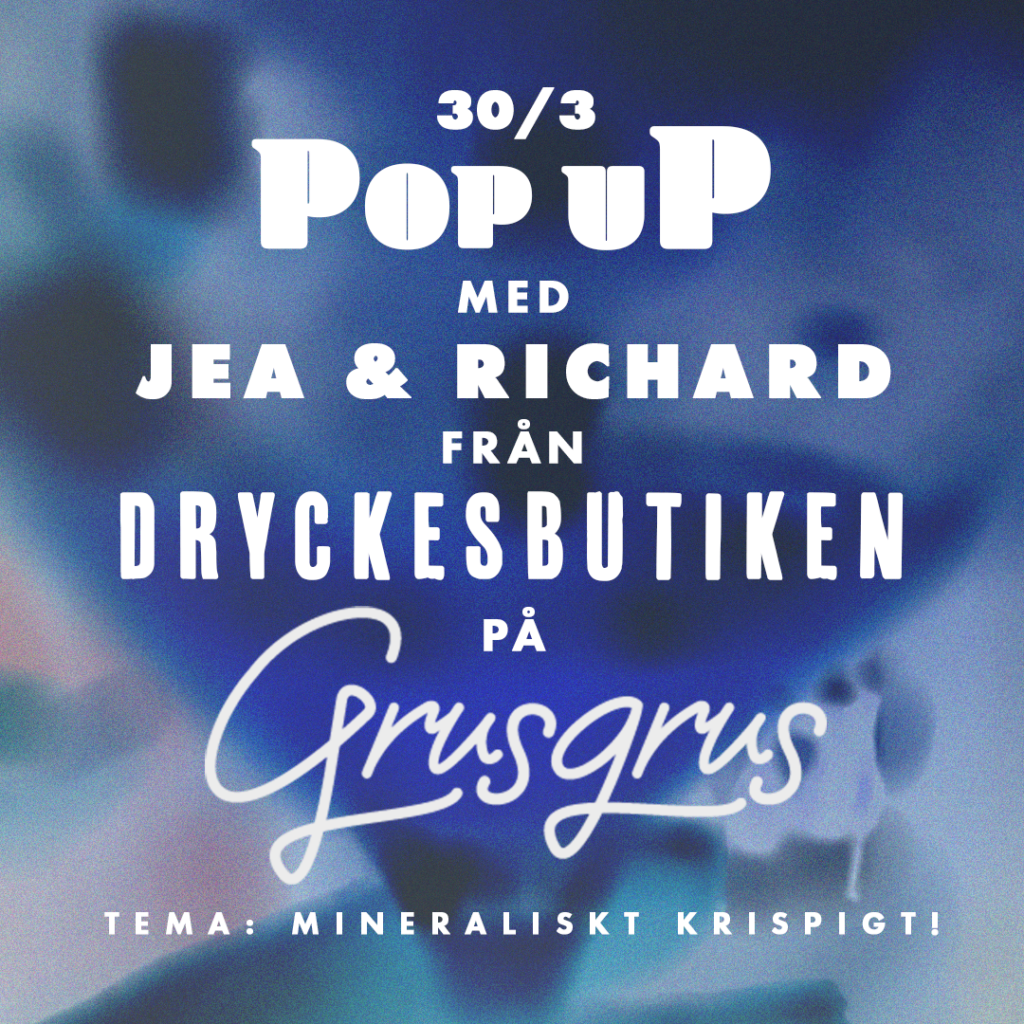 ---
23/3 Malmö John Wurdeman visits Brogatan for an all in Georgian supra 18-late
---
22/3 GÖTEBORG John Wurdeman visits Stumari and brings heaps of wines 18-late
---
21/3 STOCKHOLM John Wurdeman visits Savant 17-21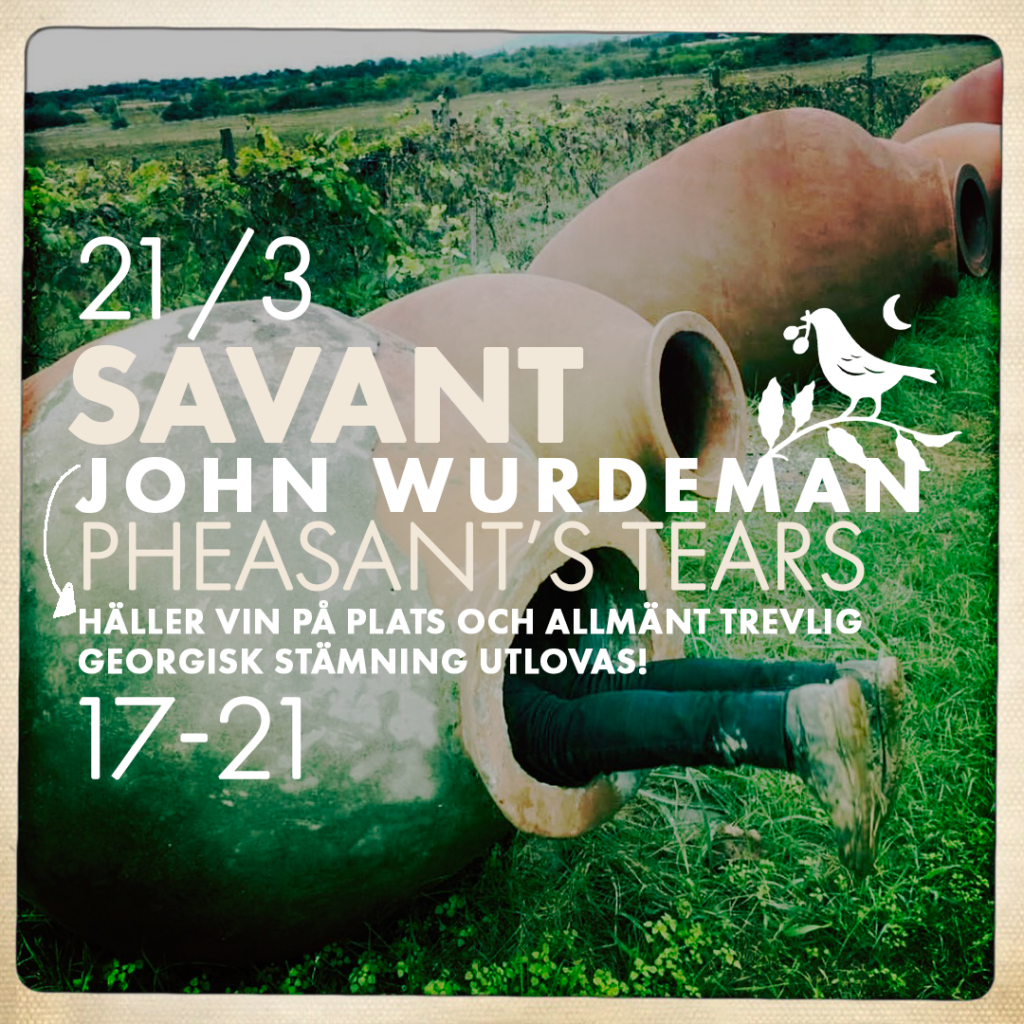 ---
1/3 Malmö Vina in Våren på Brogatan 16-Sent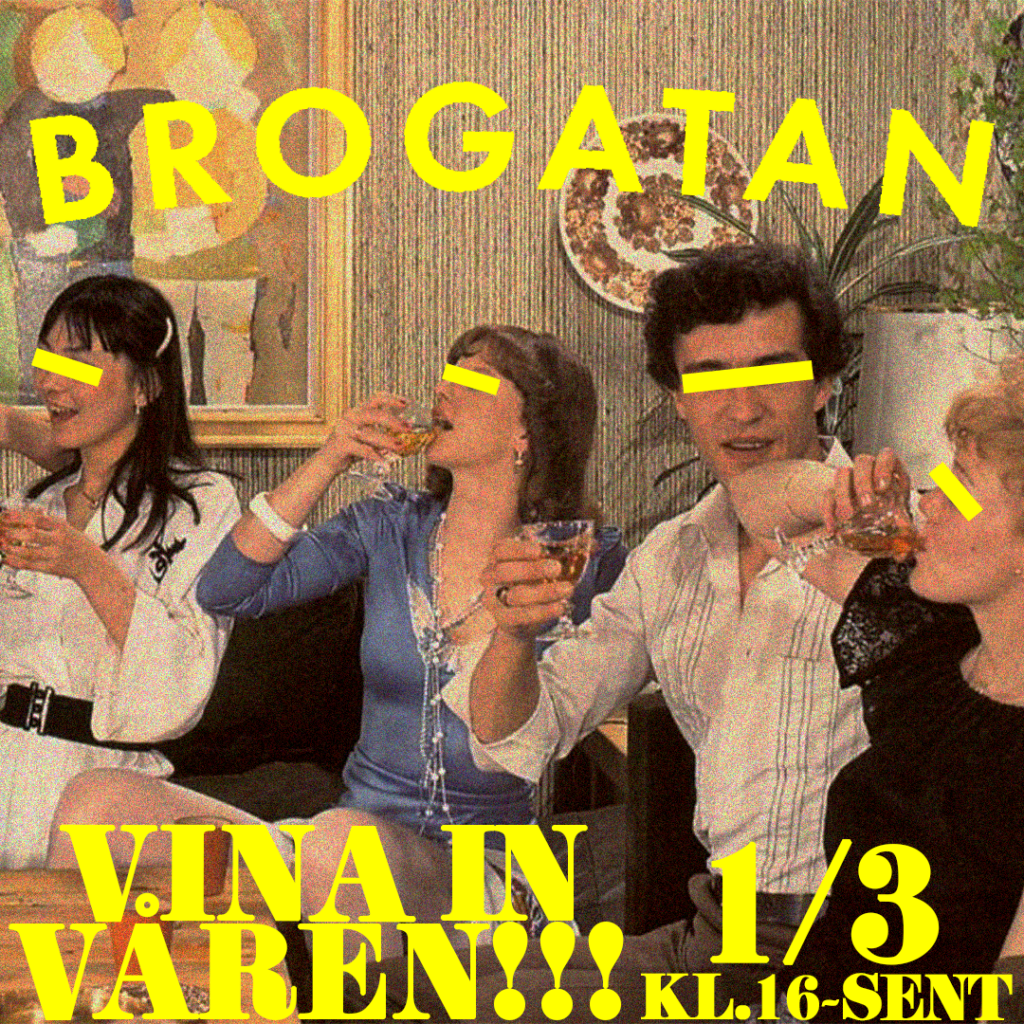 ---
8/12 Malmö Georgiska festligheter på Julie 16-22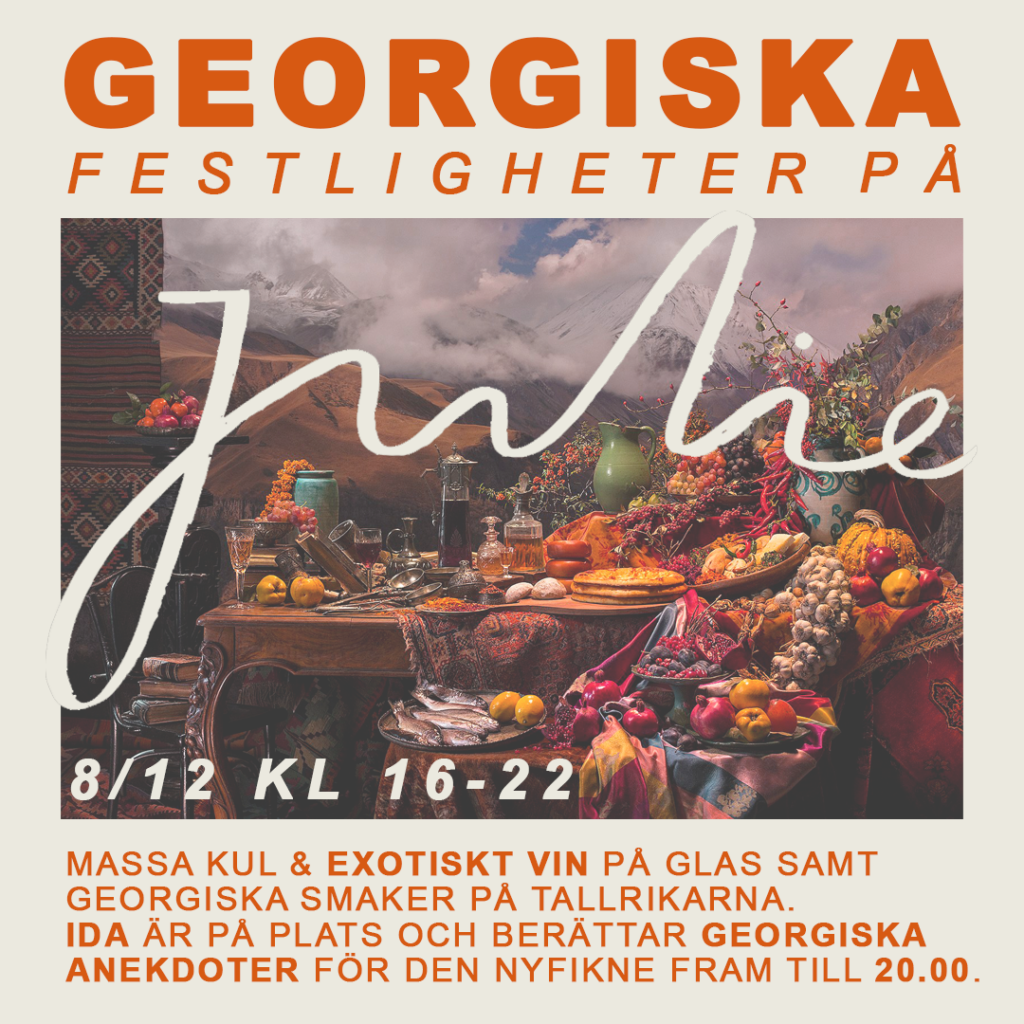 ---
2/12 Malmö Orangevinfest & Matkalas Scandwich 16-22.30
---
AW with Paolo from Masseria La Cattiva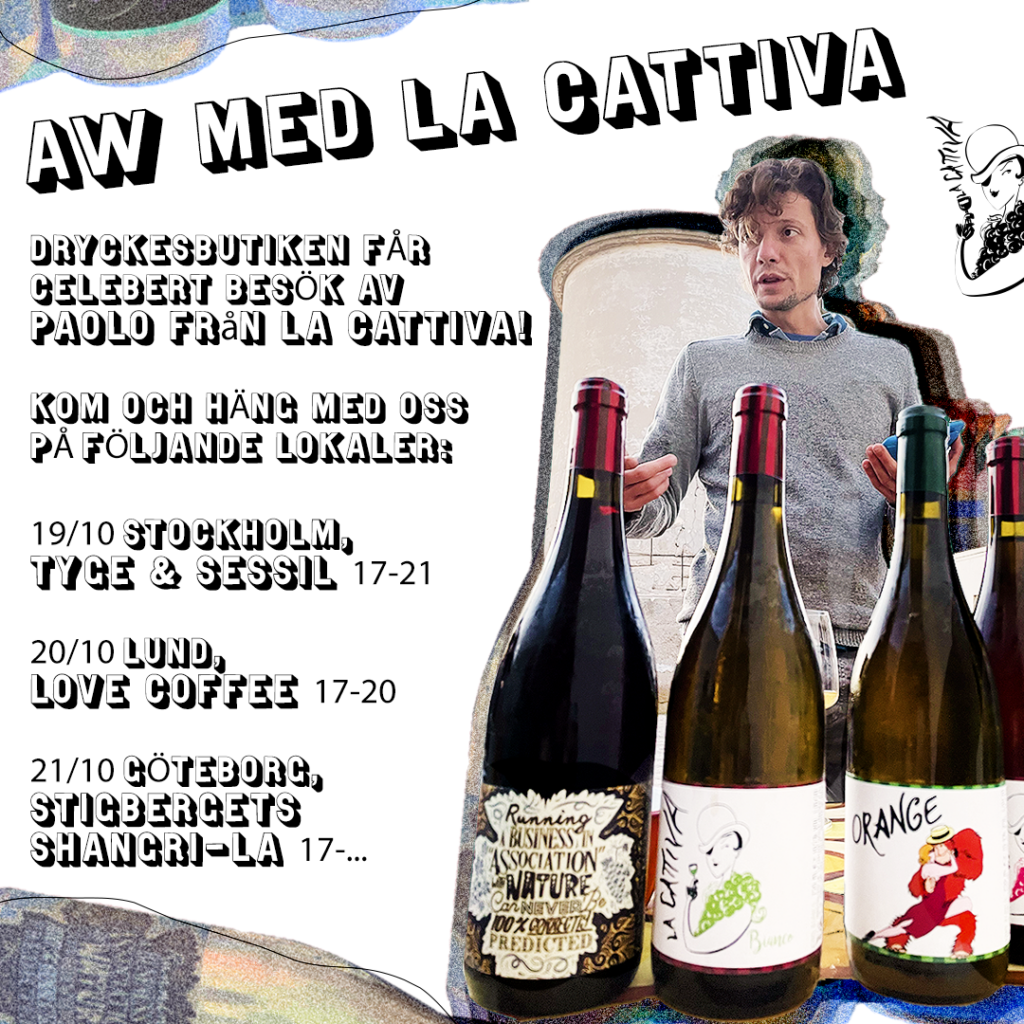 19/10 STOCKHOLM Tyge & Sessil 17-21
20/10 LUND Love Coffee 17-20
21/10 GÖTEBORG Stigbergets Shangri-La 17-…
---
6/9 Stockholm Trade tasting at Plais 11-15
Special guest all the way from Rioja: Santiago Norzagarai
(TRADE ONLY)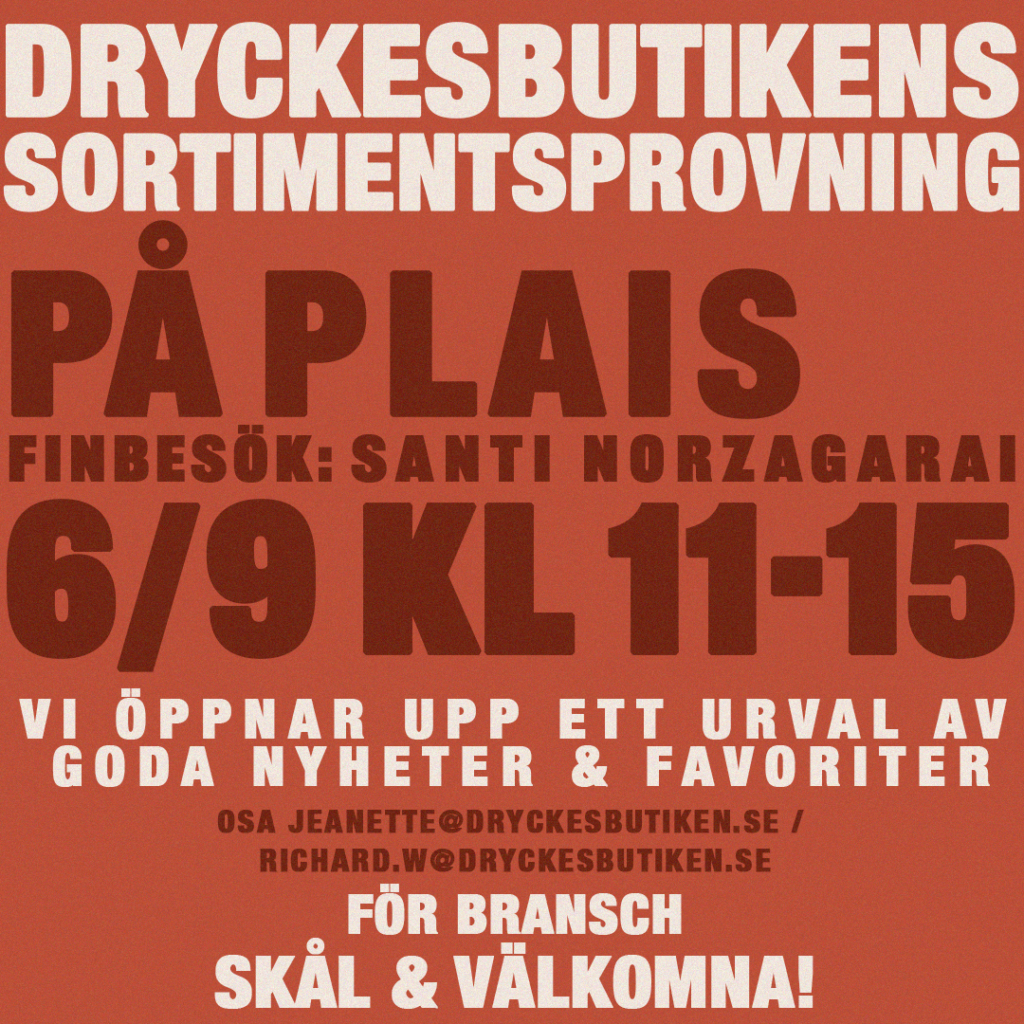 ---
30/8 Malmö Trade tasting at Far i Hatten 12-16
(TRADE ONLY)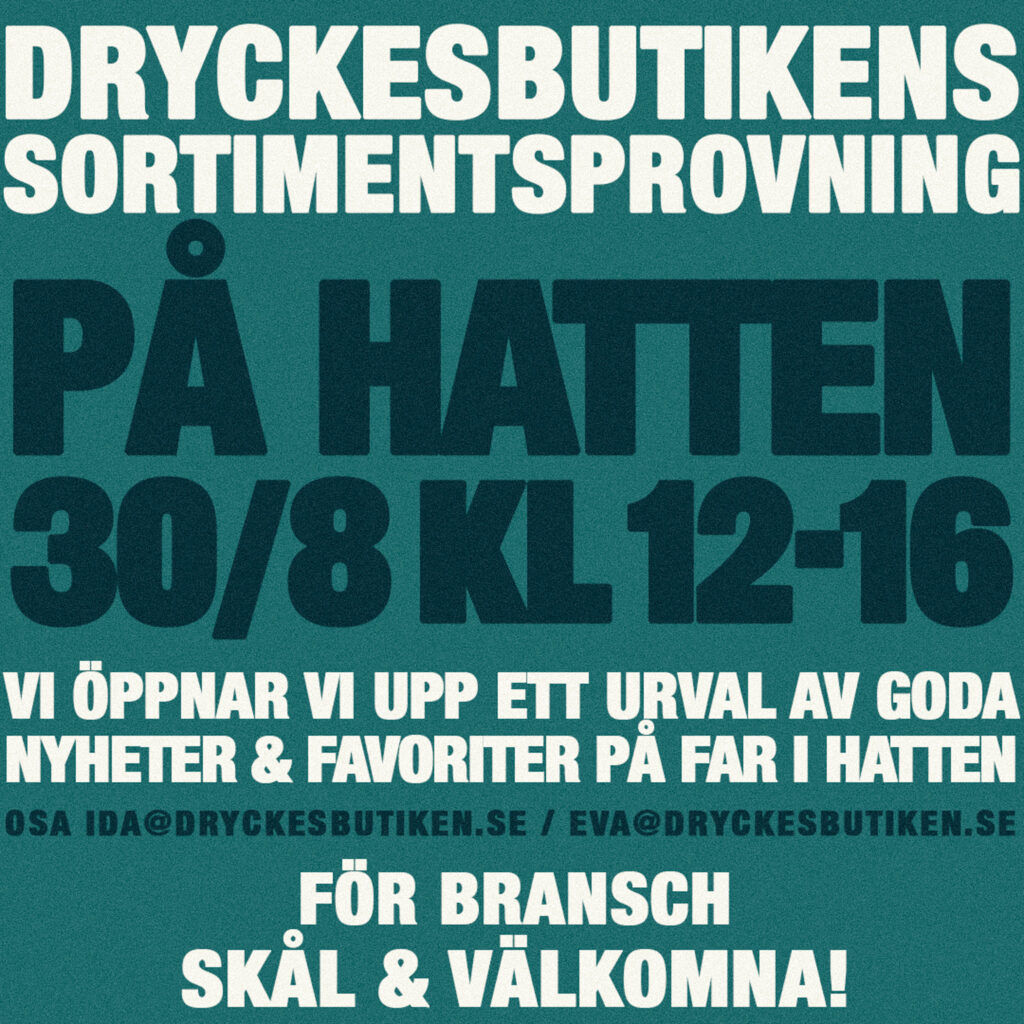 ---
8/7 Malmö Wine maker's dinner with Filippo Manetti at Ruth's Malmö from 18 onwards.
Make sure to grab your seat at www.ruthsmalmo.se
---
17/6 Malmö Summer madness at Restaurang Riket with Ida & Per!! 16-Late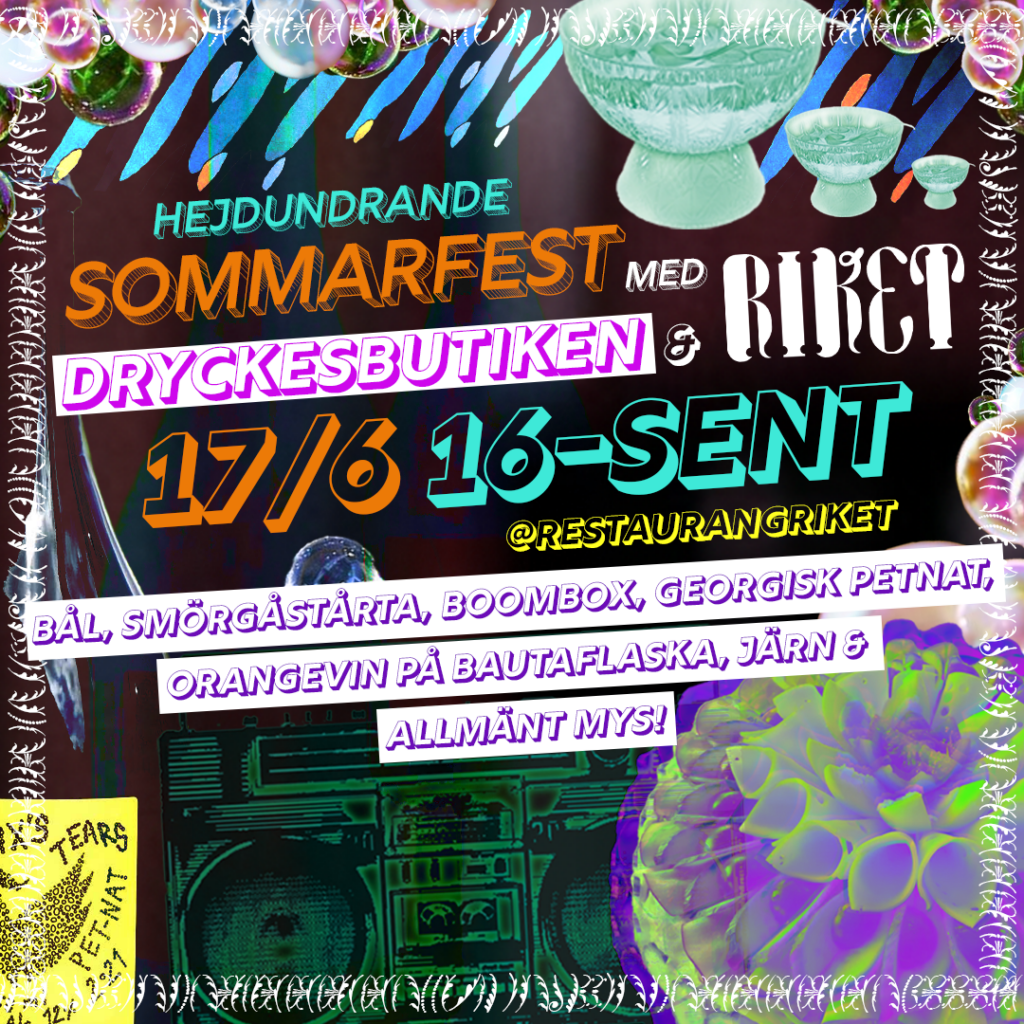 ---
29/4 Trelleborg Winemakers dinner with Silvio Messana/Montesecondo.
Preebook at www.weinbergs.se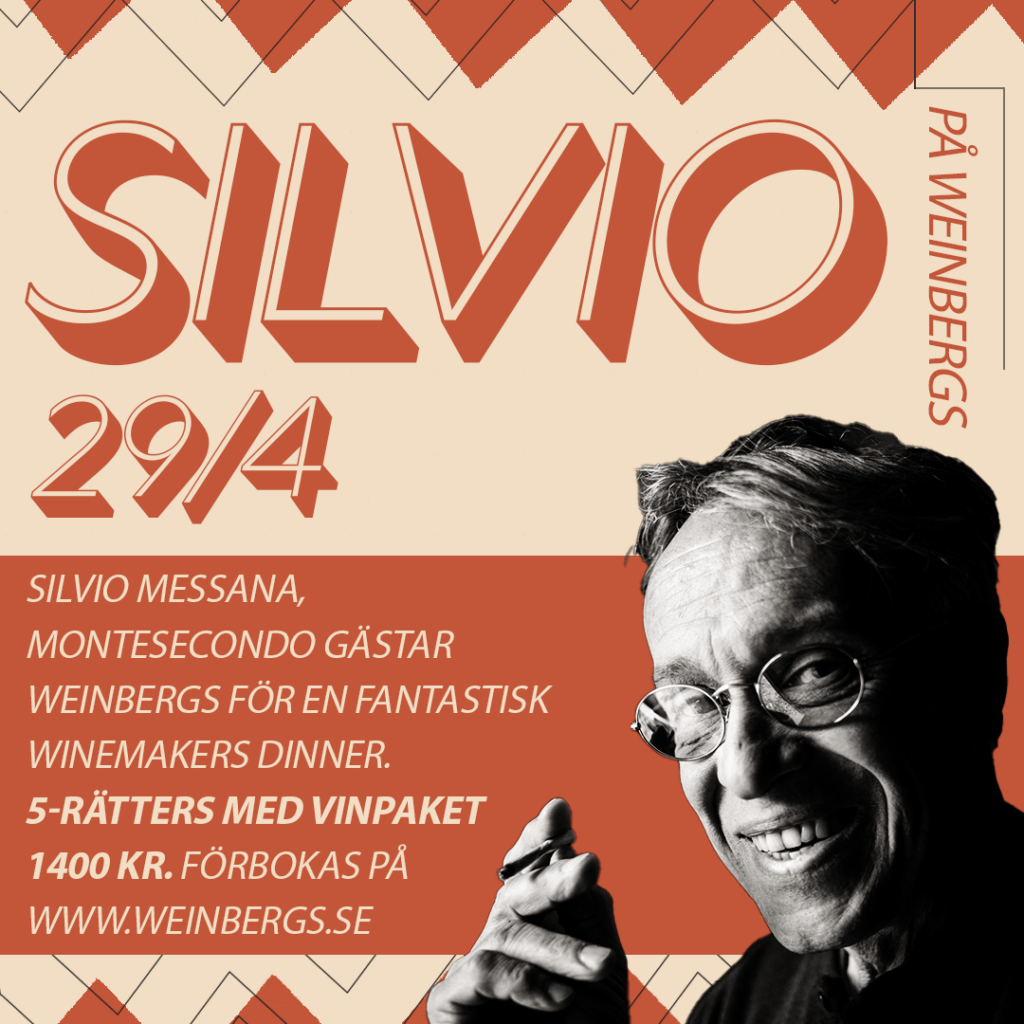 ---
28/4 Malmö Silvio Messana from Montesecondo visits Sweden.
Join us for an AW at Julie 17-19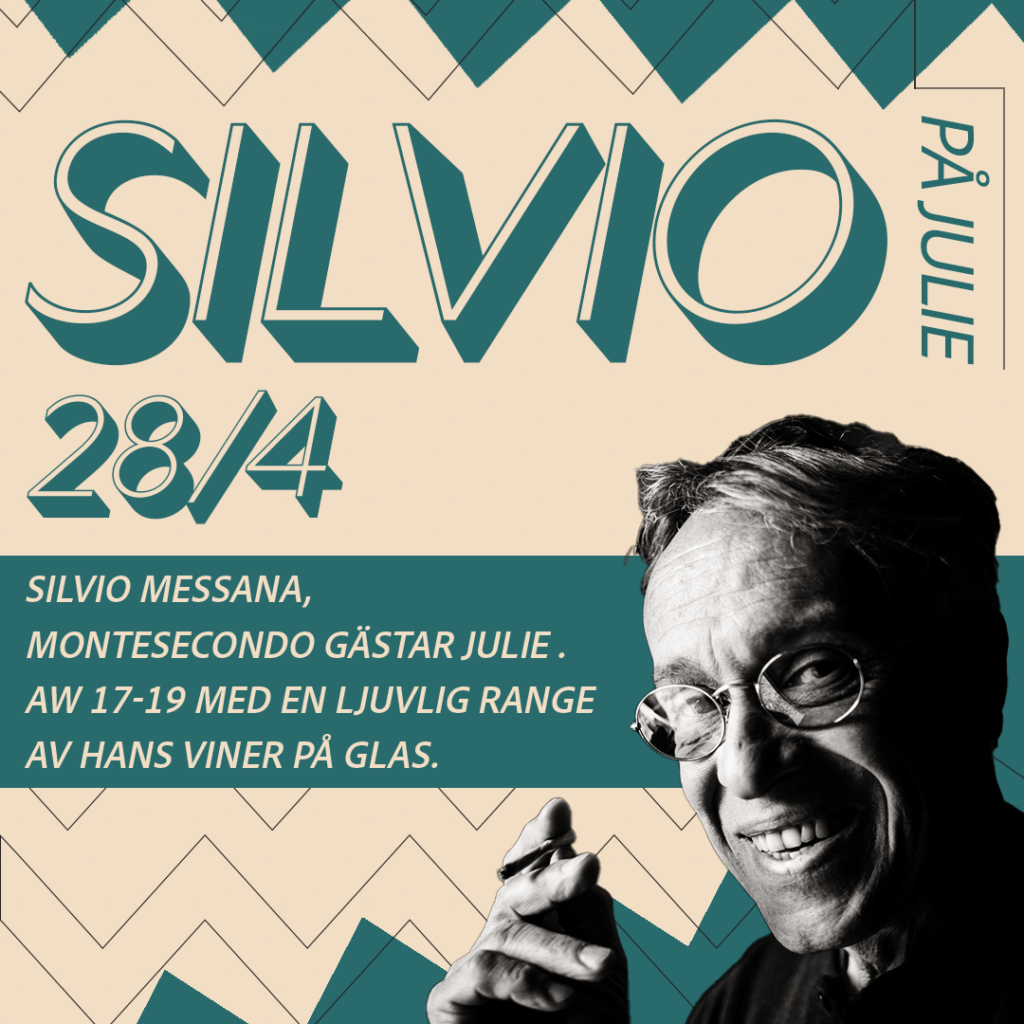 ---
20/4 Malmö Matassa-Fest! AW and winemakers dinner with Tom at Far i Hatten 17-Late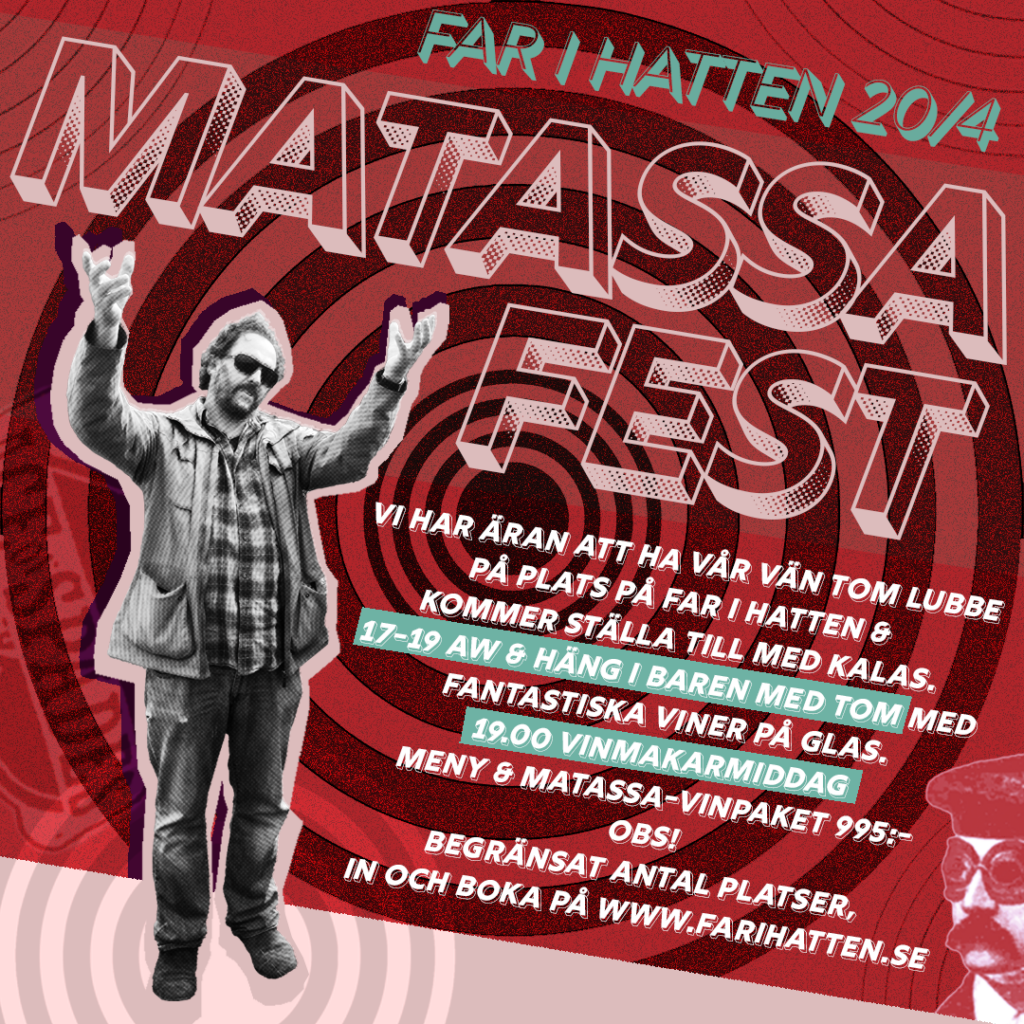 ---
19/4 Stockholm Matassa AW with Tom Lubbe! Gemla Vinbar 17-19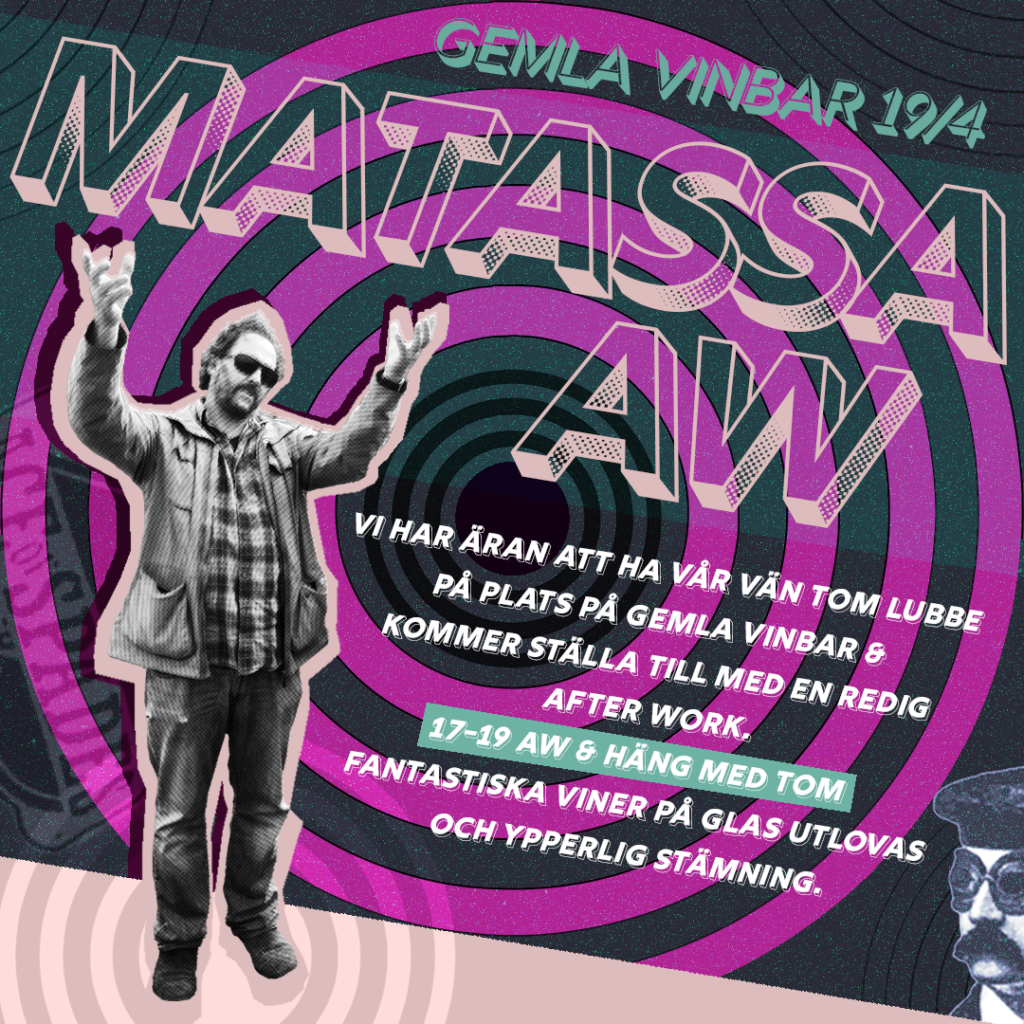 ---
19/4 & 20/4 Matassa Workshop – Stockholm (Gemla) /
Malmö (Far i Hatten)
Workshop for trade with Tom Lubbe/Domaine Matassa. Come and sample the latest vintage and have a good old chat with Tom. Limited amount of seats so RSVP to your local sales rep.
---
Knaussig Vinbar – Andi Knauss tour 2022 – Stockholm / Malmö / Kristianstad
Our man from Strümpfelbach joins us for a week of fun and good vibes.
Come gossip with Andi and let him pour you a glass or two at the following locations:
15/3 Stockholm – Babylon between 17-21
16/3 Stockholm – Dryck Vinbar between 17-21
18/3 Kristianstad – Sotnosen between 17-21
19/3 Malmö – Grand between 17-22 (Dancefloor open until 03.00!)
---
17/3 Andi Knauss – Winemakers dinner at Villa & Trädgård de luxe.
Join in when our man from Strümpfelbach makes his way to Växjö. Dinner + wine 1195:-/person. At 18 o'cklock. Andi has been digging deep in his cellar especially with this evening in mind.
Will there be riesling being served? YES!
---
4/3 Malmö Gamayhem at Scandwich. Heaps of Gamay by the glass, insane sandwiches, fries to die for, music and all around nice vibes. Scandwich Möllan is where it's going down.
Dryckesbutiken's first lady will be there to makes sure that your glasses are topped up and that the mood is on top. Between 15-22.
---
2021
---
23/10 Stockholm Gemla turns 1 year Gemla Vinbar from 16-Closing
Food and wine in abundance to celebrate this winebar's first year of existence!
---
4/11 Stockholm Sauercraut, sausages and Alsatian wines at Gemla Vinbar from 16.00-Closing
Come and eat well and try the wines from our new producer from Ostheim, Alsace,
La Grange de l'Oncle Charles.
---
10/11 Stockholm Mini tasting with Éric Texier Grus Grus from 17.00-Closing
The amazing Éric will be joining between 17-19 pm to answer all your questions, the wines will be poured all evening!
---
18/11 Nationwide FÊTE DU BEAUJOLIAS NOUVEAU All day…
Wine party of the year : ) Look out for events in your hometown.
---
11/12 Malmö Filippo Manetti pop up at Riket 17-20
The 'Anam' winemaker is leaving his beloved Emilia Romagna for a couple of days visit in Sweden. Stop by for a glass/bottle and listen to his story.
---
11/12 Lund Podere San Biagio/La Cattiva/Basaltica pop up at Love Coffee Vinbar 16-18.30
Italian producer trio in town. Come meet the winemakers!