Ida Sundqvist
Founder, imports and ex-cider-maker
Sales Skåne/down south
+46 (0)70 811 8333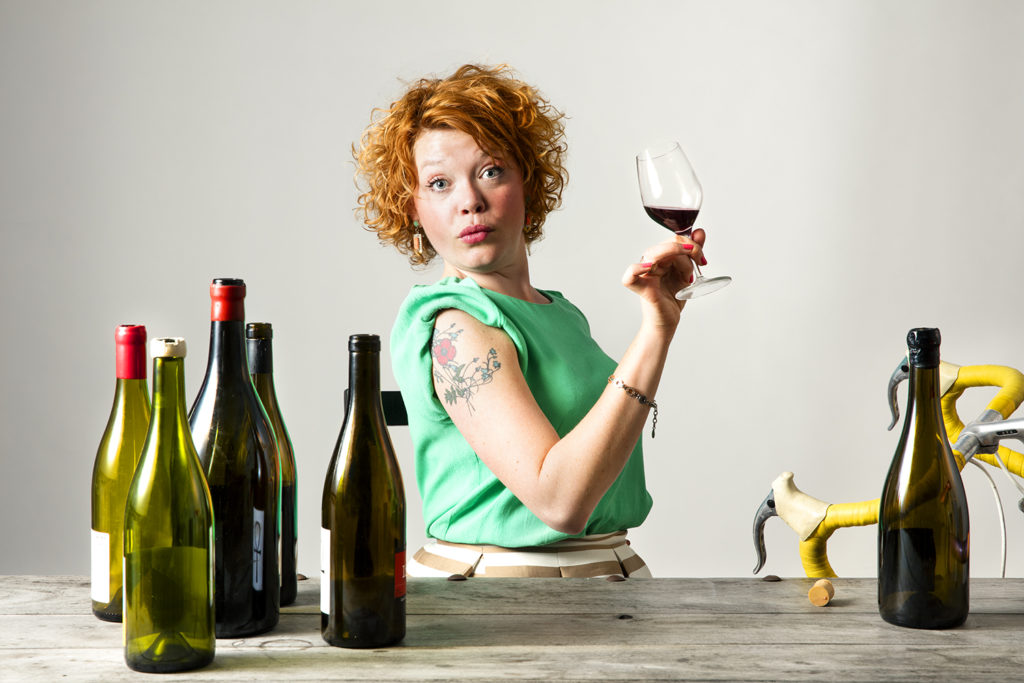 Ida grew up on a farm outside Örebro, in the middle of Sweden, but moved to Stockholm in 2003 and lived there until 2018 when she bought her dream house in Brösarp, south of Sweden. During her early years in Stockholm her aim goal in life was to be a bartender in Ibiza, so she started of her carrier with making drinks at Dr Albans famous nightclub Stacys. The problem was that she was really bad at flairing, so she had to re-think, and found the wine instead.
After sommelier school she worked with wine at various restaurants, such as Franska Matsalen, Vassa Eggen and Xoco. The interest for eating and drinking organic and 'real' produce has its roots from that farm up-bringing (with a hippie mother) and it grew even bigger with the tasteless boredom that's offered by conventional drinks and food.
Since 2008 the time has been spent on importing and selling wines. Always on the run, with a phone in one hand and an almost glued on hands-free, searching for new products and customers. When not working with wine, she's most likely out running, cooking dinner for friends, drinking bitters in various forms or trying to make cider.
---
Frida Engblom
Winelover, head of store sales and private market
Stockholm
+46 (0)76 561 6458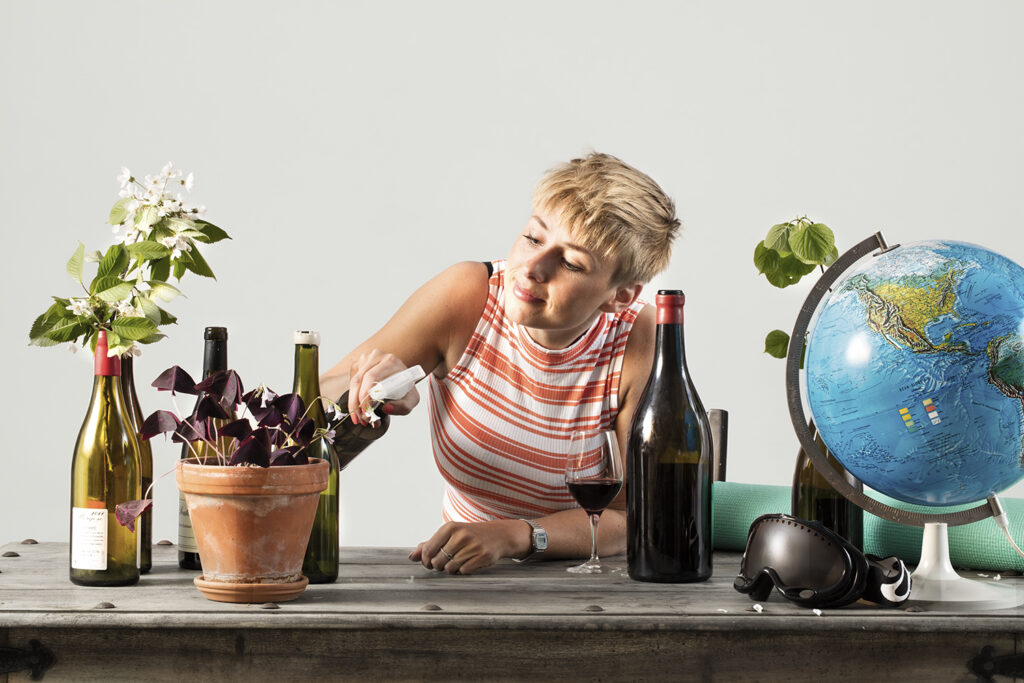 Born and raised in the one-horse-town Prästmon, in northern Sweden. The interest for natural, good stuff springs from what we could call 'green-wave' parents, but also the closeness to nature that she had growing up in the forest. But the nature didn't stop her from moving to the city, and she started with working at restaurants in Olso, Norway, for 5 years. This was followed by some ski-bumming in France and then after two unclear years of 'around the world' trips she felt that she needed to get herself together. During those 7 years a big interest for drinks, and especially wines had sprung to life, so she moved to Stockholm and started to study to become a sommelier. During that time she got the opportunity to do work-practice together with one of Stockholms 'natural wine gurus', Anna Mellfors, on restaurant Tranan. After that she was trapped… She continued with working on the famous Oaxen Krog and has been seen at the Burgundy in old town Stockholm before she started with us.

Off-duty she loves to hang out with her family, go skiing, practice yoga, 
but the biggest hobby is to eat and share some nice bottles white Jura with friends.
---
Richard Widén
Stockholm sales, events and head of consumption
+46 73-9736164
Born and raised just north of Stockholm in suburbia called Täby, but has spent the past 15 years in hipster mecca Södermalm, for good or for worse.
He slipped into this biz after he came back from travels back in 2002, without anything to do for a couple of months in combination with very small financial means. This led him at a job as runner at the very popular cocktail bar and club Ljunggrens, which he loved from the first second. The vibe, the drinks, the food, the people, the high intensity. He soon stood behind the bar and was sold, so continued to work bars and nightclubs like Berns and Sjögräs in between studies at Stockholm University, that just led him to boredom.
One day he got headhunted by an old friend who was manager at notorious deVille and needed a waiter. This was the place where he got hooked on wine and food, and stayed there for 5 years and during this time he also educated as a sommelier.
Last gigs he made before joining our team was opening up Hobo's restaurant in Stockholm city center and before that head waiter at Tjoget in Hornstull.
In his time off duty he enjoys spending time with his family (daughter Marlowe 2 years old), cooking, drinking good stuff and just recently got into running (to enable the eating/drinking hobbies). Thing he favors when it comes to drinking is juicy reds, high acidic whites, lager beer and a classic daiquiri.
---
Jeanette Parker
Stockholm sales / up north/ westcoast, events and ambassadeur francaise
jeanette@dryckesbutiken.se
+46 (0)76-209 23 33
Jeanette grew up in the neighborhood Östermalm in Stockholm, together with her mother, grandmother and great-grandmother. Her Great-grandmother was a cook and Jeanette always hung out with her in the kitchen. Maybe this is where it all started. 
 She slipped into the restaurant business through a slightly spiked CV and a strong will – that gave her the opportunity to start working as a waitress at a prestigious restaurant in London. Two years later Jeanette had clearly found the feel for the business. She continued her career in Sweden, through many different establishments such as Berns, Ulfsunda Slott and Hesselby Slott.
After spending her last couple of years at an auditing firm (where she worked with sales structure), we can happily say that you will locate her here with us.
Jeanette is as much the enthusiastic food and wine lover you'll find in the kitchen, surrounded by friends and music as she is the dedicated football mother who paddles a kayak and tries to play the guitar. She is a wild Francophile who likes to throw thirsty glances at bottles from Tom Lubbe,
Domaine Gauby and pure fruity and fresh whites from Loire.
---
Eva Maunsbach
Sales Skåne / down south / westcoast & sous voile lady

+46 (0)73-1517271
Eva grew up in the small village of Tollarp, just south of Kristianstad.
While studying political science & human rights in Lund she started to work extra at restaurants such as Brogatan and Johan P in Malmö. She also started up her own small catering business. She thought that food and wine was only her hobby, but after she finished university and moved to Stockholm to work at a management consulting company it took only a very short while until she realized that it was much more than just that, it was her passion in life and something she wanted to do full time.
So she quit and started at restaurant Proviant where she stayed for 3 years. During this period, her urge to live in the woods grew, so she bought an old school in the forest 40 minutes inland from Varberg, Swedish west coast, moved there and got herself some dogs and hens. The first years there she was a part of at the lovely team at Restaurang Mono in Varberg. When they closed in 2018, she went all in wine business and in spring 2020 she joined our team.
When not working she is training or hunting with her dogs, does thai boxing or is off piste skiing. Coffee is a drink for survival, Jura whites (sous voile) and sherry is her biggest love and cooking is her meditation.
---
Fredrik Craas
Westcoast sales & cheerleader Göteborg
+46 (0)70 438 21 99
This wine enthusiastic chef changed Stockholm to Gothenburg 10 years ago & are now fully assimilated with the west coast lingo & lifestyle. He found himself in the kitchen since his early years so when he was going to choose high school it was an easy choice: culinary school it was.
After school he went working for Gordon Ramsey in London where he learnt about very long days & very little sleep. So after a while that didn't feel that exciting anymore & he moved back to work in Stockholm in various ambitious restaurants.
10 years ago he decided to try something new & moved to Gothenburg to work at Upper house & Gothenburg really catched him so he stayed.
He's been a part of the openings of Natur & Project & at Project he was also serving the guests what he's been cooking & therefore came closer to the wines he's eagerly been gazeing at for years.
His wine interest exploded here & he went to sommelier school & has ever since enthusiastically been working as a sommelier in various dining rooms around town such as Tapasbaren, Natur & Totale.
Before he came over to our side he was also restaurant manager at Cosa Table in Kungsbacka.
When it comes to which wines that interest him he very quickly, while being in sommelier school, got bored of conventional wines & wines with big names & less soul & he found the small scale, natural assortment to thrill him a lot. Some favorites are juicy Cabernet Francs from the Loire, Sangiovese de Ravenna & exotic Georgian wines.
When not working he's taking every chance possible to throw parties at home together with his girlfriend & daughter, Ally. Fredrik is in general in charge for the food & wines that will be served & Ally runs the entertainment program.
---
Lisa Jonsson
PR, movies and all that jazz
Stockholm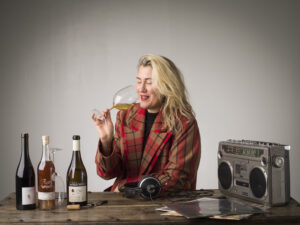 +46 (0)73 953 9114
Lisa was lucky enough to be raised in Södermalm, Stockholm in the good old days, before the hood was cleaned up, when bus no. 46 lurched on and tenancies were still in majority. A music loving designer as a mother and food loving musician as a father gave her some kind of aesthetic, musical and food-loving foundation to spring from.
So, she packed her bags and a stereo and moved to London. Lisa was 19 years old and miraculously made it without being totally shattered by the ruthless metropolis. After university studies in digital art and sound production, restaurant work, some kind of career in the music business and a juicy break up, she was ready to move back home again. Further studies were combined with restaurant jobs and she established herself as a freelancer within the field of sound and music production for moving image.
It's clear that grandma Magda's culinary art lives on and has given hunger to Lisas family. They're always planning, buying, cooking, eating. And while eating, they're planning their next meal, and on it goes. Lisa eventually decided to head all into the restaurant business, through sommelier training and have spent several years of work at AG, Oaxen and Agnes.
Her passion for restaurants lives on in all its hectic, honest glory. A permissive and free place for dreamers and genuine characters.
She loves hanging out in her family house in Sörmland as well as hiking, socializing over good food and drinks, making a beat or three and rewarding herself with coffee, manzanilla and / or wine from a Canary Island. Preferably one made by Viki Torres.
---
Anna Ungh
Partner, developer, events and music
Stockholm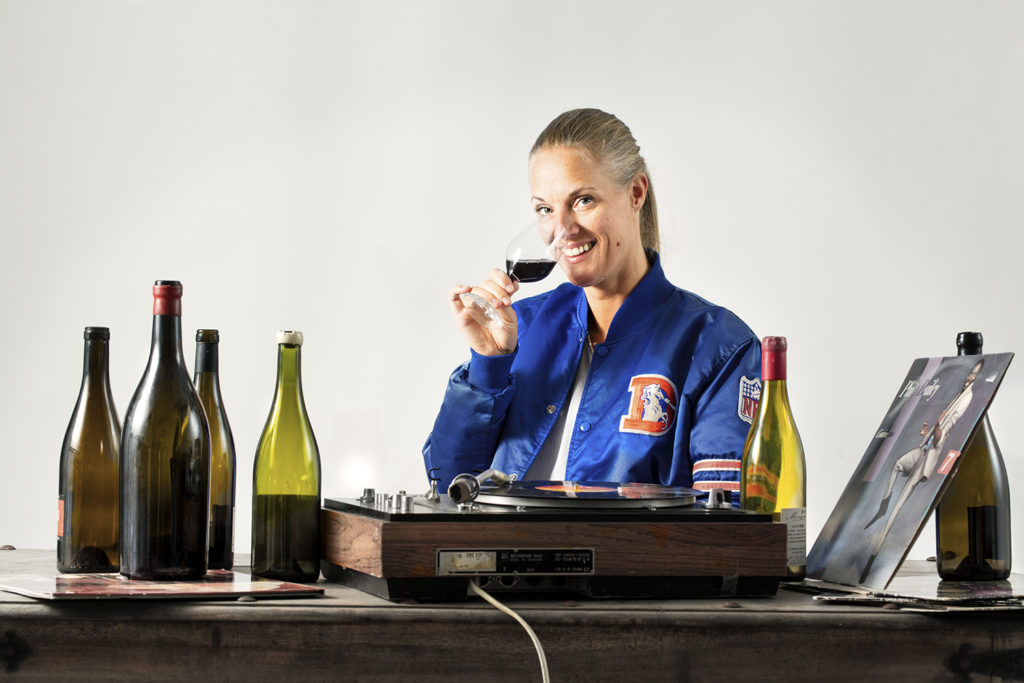 Originally from Östersund in the north part of Sweden, Anna moved to Stockholm straight from finishing school and started out as a runner at Café Opera 20 years ago. Here she learnt the hard way how a restaurant works (and also how to dance on bars and drink liquor). She has since then been working at various good restaurants and her interest in drinks has been slightly refined, although she can still occasionally be seen dancing on bars. Six years ago she was one of the founders of Nytorget Urban Deli, which has now developed into a whole group of cool restaurants. Anna has many interesting projects coming up next and when she is not working on them she is a part of our development board, helps out with our events and is our 'head of entertainment'.
Our office:
Hallandsgatan 38, 118 57 Stockholm
Our photos:
Thanks to our friend Danger Österlin we didn't have to use grubby pictures on this page. Check him out here:  www.dangerosterlin.com
Why we write in English?
We want all of our customers and producers to be able to check out our homepage without using Google translate. Therefore everything is written in faux-english,
if you do want any information in Swedish, just let us know.
Dryckesbutiken on Facebook
Dryckesbutiken on Instagram