Bonavita, Faro
Giovanni Scarfone is borned and raised in Faro di Messina – a beautiful place on the northern tip of Sicily that's nearly touching the mainland. This is the first DOC in Italy, created in 1976, with only 30 hectares in total. There are 6 growers who make wine here so you can easily call it tiny. When Giovanni grew up his father had 1 hectar of vines that he worked with in his spare time, and Giovanni always enjoyed to help him there. As he grew older he felt he needed to work out doors and do something special with this land. So he took off to Bologna for enolog studies, and came back to go pro with wines in 2004.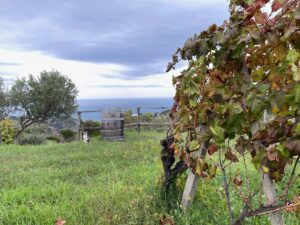 Today Giovanni has, apart from that 1 hectar vineyard that he bought from his father in Bonavita, 1,5 hectar in Mange Vacche, which is located 5 kilometres up the hill inlands from Bonavita. Giovanni also has 4,5 hectares around the vineyards planted with olive, oak and chestnut trees. Soils are clay and chalk with volcanic traces, and all the vineyards are facing the northern sea on an altitude of 250-300 meters. The fresh winds from the ocean, the altitude and the protection from the piece of forest on the eastern side on the vineyards that stops the warm, humid winds from Africa to come in, keeps the temperatures down. This is very important to enable Giovanni to make the 2 fresh, elegant wines he like to drink himself.
In this region the tradition is to make reds and rosato from Nerello Mascalese, Nerello Cappuccio and Nocera, and that's exactly what he does, and makes 1 red and 1 rosato every vintage. He's making all his wines in what he calls a garage, a pretty decent garage in our eyes. But still, to age the red wine for at least one year before selling it is pretty though in a squeezed place like this.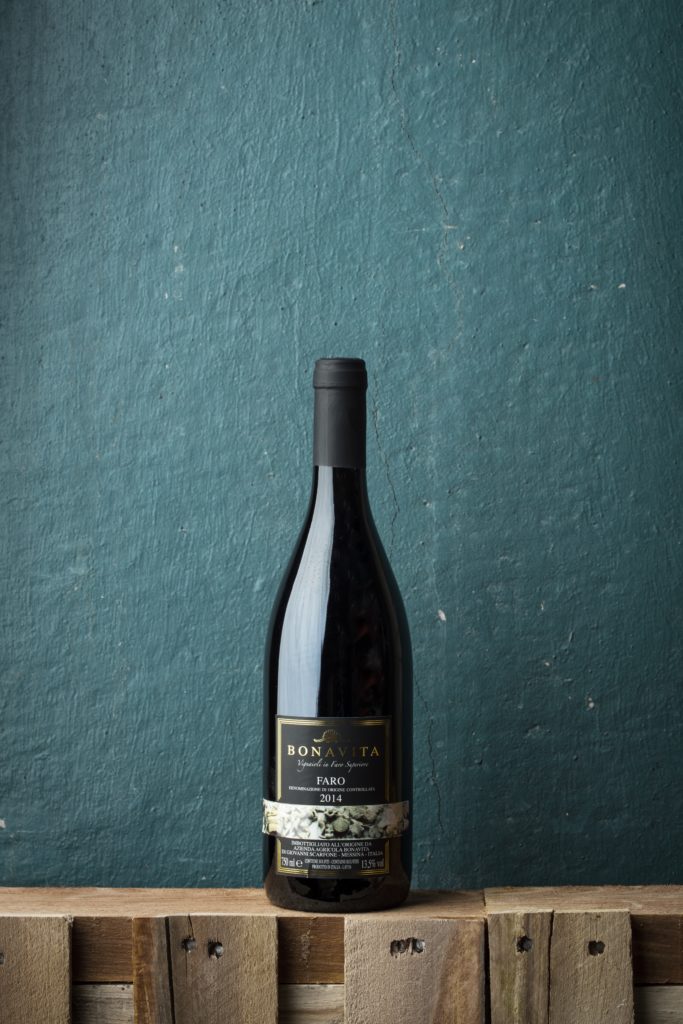 The wines are perfumed, light but yet structured, fruity and mineral with nice depth.
2017, 2018 Faro D.o.c. Bonavita
Soil: Clay and chalk with volcanic traces
Grape: Nerello Mascalese, Nerello Cappuccio and Nocera
Appellation: Faro DOC
Age of Vines: Planted 1940-2000
Vinification: Destemmed and put into stainless steel tanks. Macerated for 20 days with skins then pressed and aged in an old oak barrel of 2000-liters for 24 months before bottling and continuous ageing on bottle before release.