Azienda Agricola Caprera, Pietranico
Luca Paolo bought this ancient but abandoned farmland back in 2012. The place is surrounded by 2 national parks, situated only a few kilometers from the Adriatic Sea. A farmland that supplies perfect conditions for what they want to achieve. Their aim is to bring the old diversified agriculture heritage back to this place again, and to share it with the world.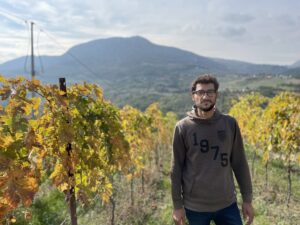 In 2013, Luca and his colleague Alfonso started to farm. They made their first olive oil from their 500 olive trees and pasta out of wheat they grow. There were no existing vineyards on this land, so they started to plant on the slopes of the San Gasso and Maiella mountains in 2014.
They used mass selection from old vineyards to get a genetic diversity and vines that are suited to the local conditions. In 2016 they made their first wines. Today they have 23 ha in total and 4,5 ha are planted with vines.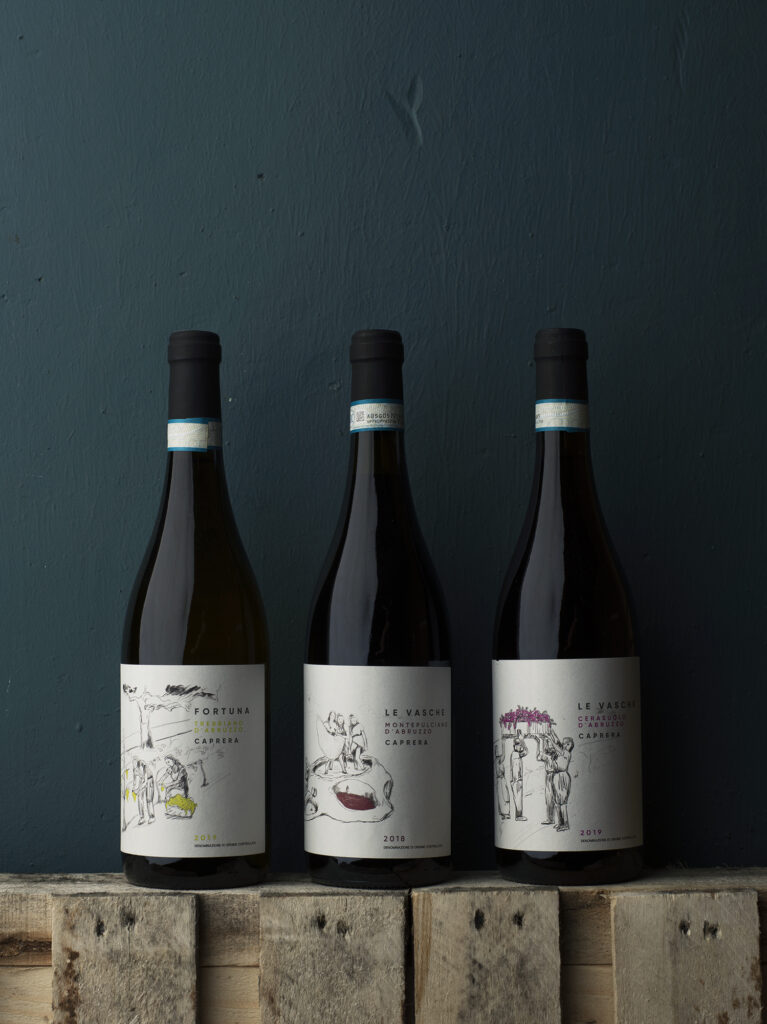 The white wines are mineral, complex, spicy and fresh. The reds are fresh with intense fruit, high drinkability but with a serious structure to them.
2020, 2021 Trebbiano d'Abruzzo 'Fortuna'
Soil: Blue marl, clay, limestone, 0,5 ha west exposition,
340 m above sea level
Grape: 85% Trebbiano d'Abruzzo 15% Passerina
Appellation: DOC Trebbiano d'Abruzzo
Age of Vines: Planted 2014
Vinification: : Direct press before fermentation and ageing in stainless steel tanks for 12 months before bottling.
---
2021 Sotto Il Ciliegio
Soil: Calcareous, sand, 250 m above sea level
(From a 90 year old vineyard located in the Gran Sasso National park)
Grape: Montepulciano
Appellation: DOC Cerasulo d'Abruzzo
Age of Vines: Planted 1931
Vinification: Grapes are de-stemmed and then gently crushed. Macerated with 5% of skins. Aged in stainless steel tanks and tonneaux for 12 months before bottling.