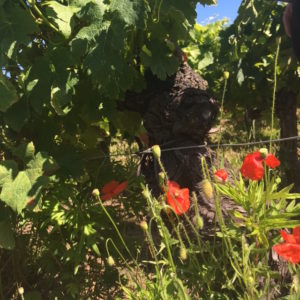 I never thought we would go here, to be honest. Bordeaux isn't famous for its small vignerons focusing on working in natural ways. 2 whole days and 5 visits later I'm happily aware of that there is really some beautiful things going on here.
The result will be seen this autumn, when we receive some 2010, 2013 and 2014 from a few growers. Both 2013 and 2014 was difficult years with small production, so allocations are restricted.
This year it has been raining a lot, some flat vineyards looked more like swimming pools, and there is a lot of work in the vineyards now to get rid of the mildew.
But hey, they didn't get frost and hail like Loire, Burgundy and Beaujolais.