David Brandberg, Bee:o, Järna and Österlen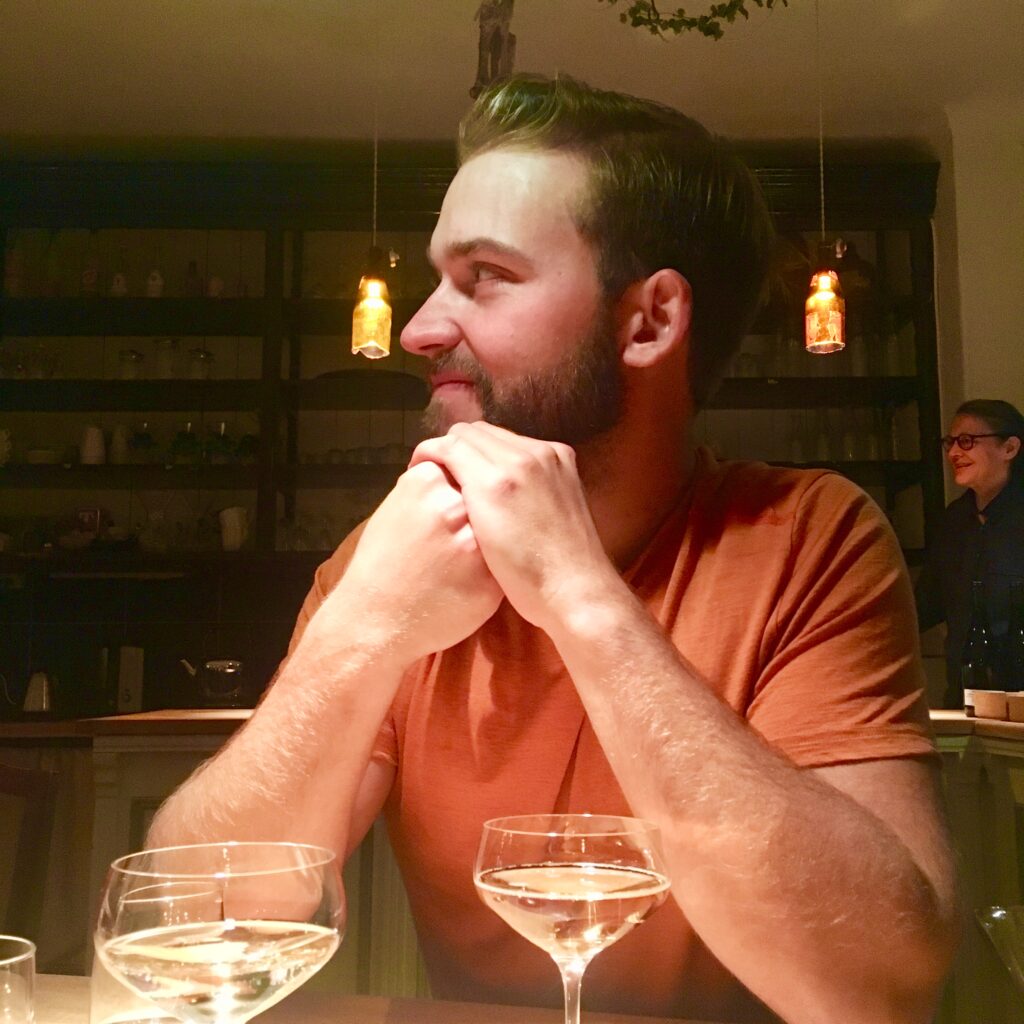 Davids restaurant Skåpmat in Järna needed to find a replacement for the soda that a local soda maker made for him before she decided to be a teacher & quit drink business.
A drink low in sugar & alcohol, with great freshness and a healthy twist.
That it ended up to be a honey based product was not obvious from the start. Honey that normally can be perceived as just very sweet, became with the help of lacto fermentation something very different.
Fresh, exuberant and with a clear difference in taste depending of which honey they used.
The recipe and process has evolved during one year, to make small batches for the restaurant.
The feedback from the guests has been overwhelmingly good, so David decided to make more of it. He contacted his old friend Daniel Nordhlind that runs Brewing Költur in Hölö, and is now producing his honey Petnat there.
It's made in 900 liter batches, that is blended and put in bottles for fermentation(and therefore get the natural bubbles)
Bee:o is made of organic Swedish honey and water from the own well at the brewery. The different honeys follow the season, and comes from beekeepers that works sustainable and in harmony with the nature around them.
Because the Bee:o bottles contains millions of alive micros, the taste is changeing and evolving over time.
This needs to be stored and served cold. (If stored cold, it's recommended to be served within 6 months, if stored warm, 6 weeks).
We love this dry, low alcohol drink and it actually gives energy like a good natural wine.
Works fantastically as an alternative to Champagne!