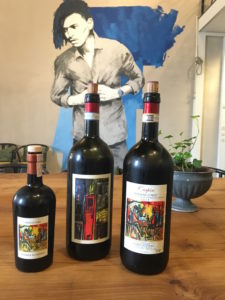 First 2015 Vermouth is now in stock, we did get 70 bottles of the 100 that was made, Thanks Andrés!
We´ll make many classy Negronis on that one, or just enjoy it on the rocks with some orange peel.
Red Clown Nebbiolo -13 and Chiapin Barbera -14 combines power and elegance just as we like it, summer barbecue next!
Ciao!