ACT, wines encouraging change!
All people deserve to be treated equally with the same fundamental protection of human rights.
Unfortunately this is far from reality today. The increasing segregation and deeply manifested structural discrimination in our society is a fact and a grave problem we believe.
A problem we see as our obligation to act on.
We aim to make a change through raising awareness and by highlighting this ill distributed balance of power.
We want to see forever growing tolerance, knowledge, love and compassion.
For this reason we have created the ACT label. A series of wines where 2% of the sales goes to financially supporting organizations working for human rights.
You can read about the projects we are currently supporting below.
Enjoy the wines, spread joy and engage in positive action!
Thanks for engaging, let's ACT!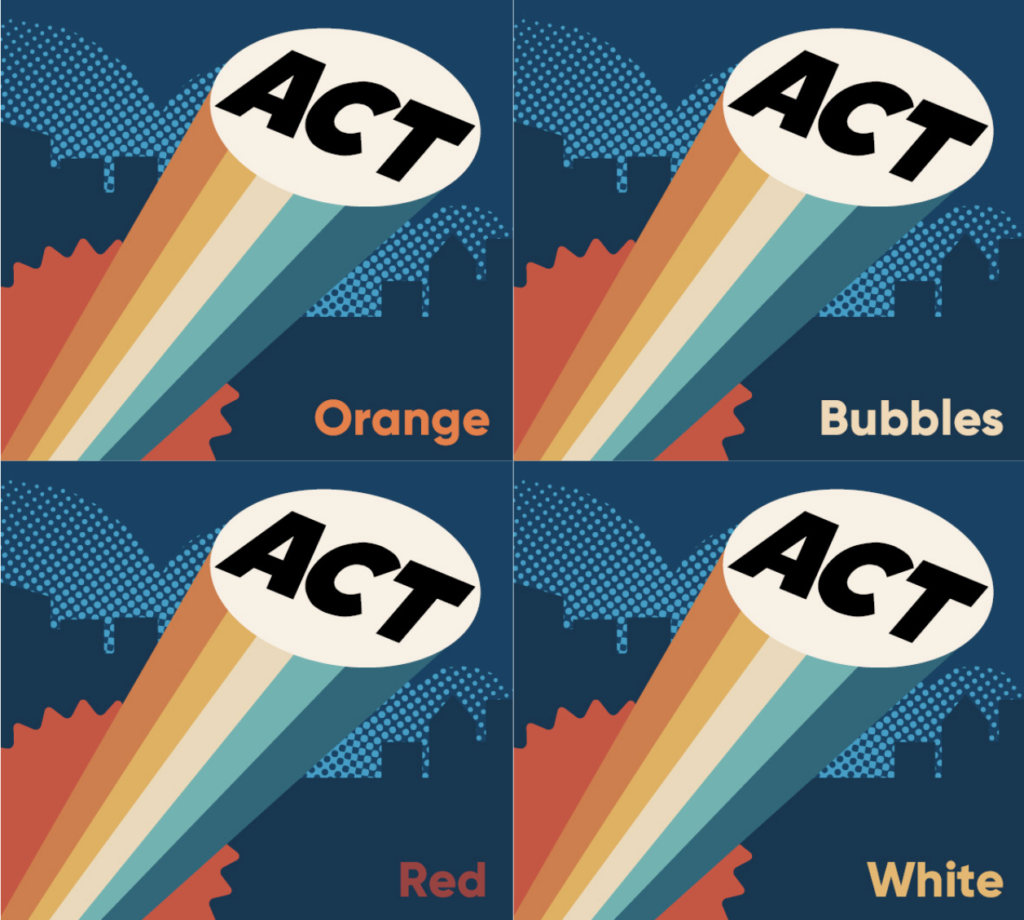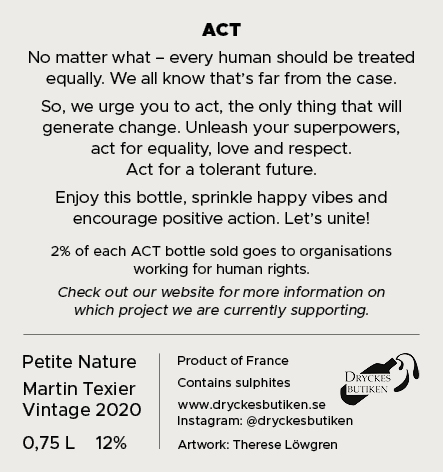 ACT wine supports
ACT for change
25/5 A talk with Lovette Jallow for HoReCa on how we all can help to fight discriminatory and rasist structures.
---
Soulidarity & Human Rights
Soulidarity & Human Rights is a non profit organization where the goal is to continuously work actively to help individuals and minority groups who live in alienation/social exclusion by shedding light on problems and identifying needs which can be met, thereby finding ways to help or create new solutions.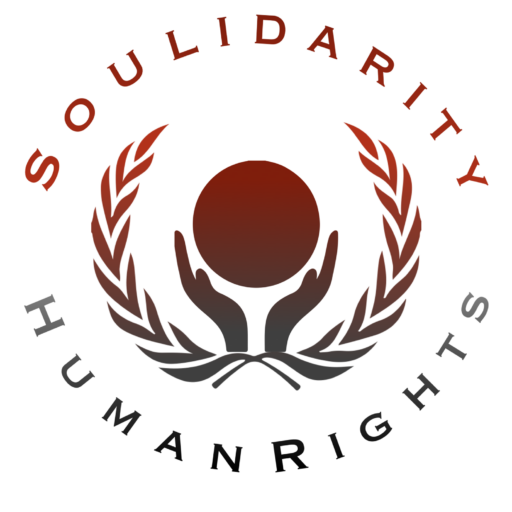 ---
Palestinagrupperna i Sverige
Is a solidarity organization, not tied to a political party or religious group, that was founded in 1976. Their work is centred around aid and developmental work together with local groups in Libanon, on the West Bank and in Gaza. All their work stems from human rights, UN-resolutions and international law.

---
Transammans
Transammans is working toward spreading knowledge and providing support for persons identifying as transgender and their families/closest.

www.transammans.se

---
Tjejjouren Skogsrå
This organisation aims to support, encourgage and to help young girls partly through a helpline/chat and also by holding lectures and running projects that highligts questions relevant to being a young girl/female. No question i s to big or small.