Spriteriet, Stockholm
Spriteriet was established by Charlotta Berggren (also called Charlie) in 2018. The idea came during the summer vacation of 2017 in Basque, drinking local Patxaran which is a liqueur made from sloes and herbs. That coming fall she spent every weekend picking her new favorit berry. Together with family members she also forages wild herbs and plants around Sweden, turning it into liqueurs and spirits.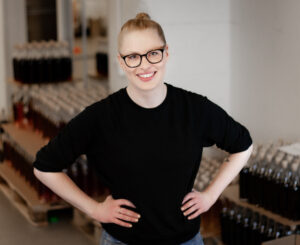 The first products arrive autumn of 2018, as a result of the summer foraging done around Sweden. Spriteriet makes all natural products without added flavoring and preservation. Every season is unique – resulting in different amounts of harvest, flavors and products.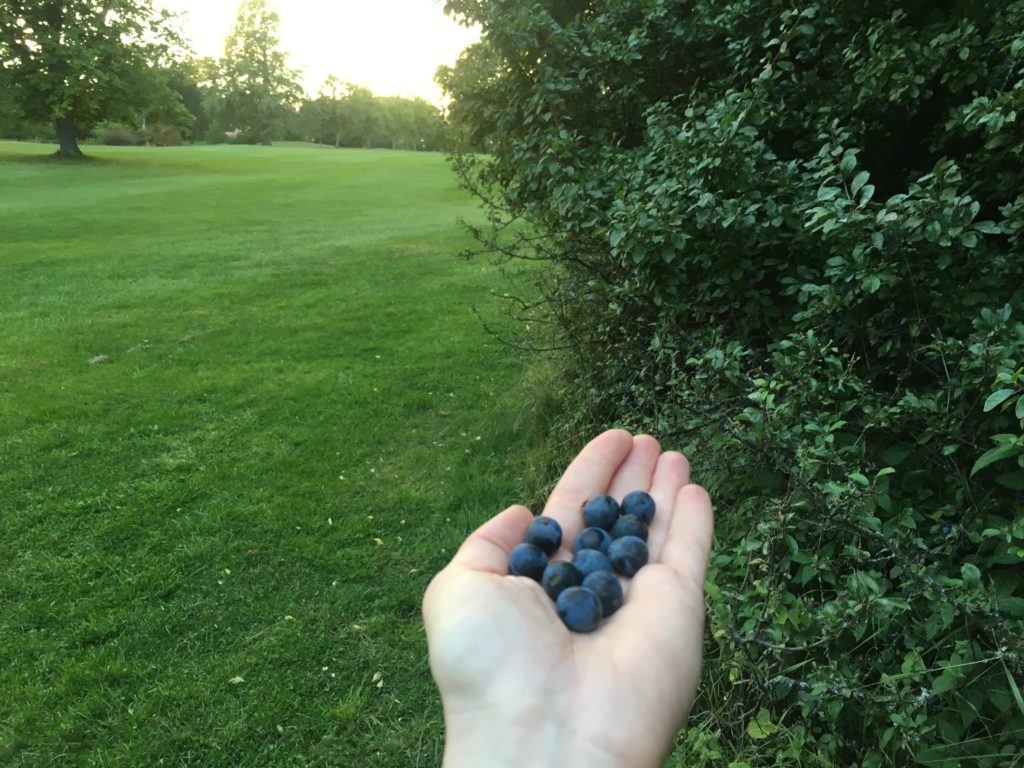 Every time you by a bottle from Spriteriet you'll be able to see what vintage it is and how many bottles were made. Because there are no additives in the products, they will continue to develop in the bottle. Just like a bottle of wine, they'll change color and with time the fruit will mature and increase its concentration, therefore every vintage will be different.
Spriteriet is developing various alcoholic products after season. First out liqueurs and vermouths, but also fruit distillates and other small scaled and hand crafted spirits, launching from 2019!
2022 Fläderlikör
Foraged in: Ljungskile and Stockholm
Bottles made: Almost 900
Sugar content: 140 g/l
Volume: 500 ml
Alcohol: 21% ABV
---
2022 Älgörtslikör
Foraged in: Stockholm
Sugar content: 120 g/l
Volume: 500 ml
Alcohol: 20,5 % ABV
---
2021 Slånbärslikör
Foraged in: Ljungskile and Stockholm
Bottles made: 420
Sugar content: 160 g/l
Volume: 500 ml
Alcohol: 20% ABV
---
2021 Havtornslikör
Berries from: Tollarp, Skåne
Bottles made: 85
Sugar content: 160 g/l
Volume: 500 ml
Alcohol: 20% ABV
---
2022 Hallonlikör
Berries: From Stenhuse Gård, Gotland
Bottles made: 250
Sugar content: 140 g/l
Volume: 500 ml
Alcohol: 20% ABV
---
2021 Plommonlikör med myskmadra
Berries: From various gardens in Stockholm and Linköping.
Bottles made: 160
Sugar content: 170 g/l
Volume: 500 ml
Alcohol: 20% ABV
---
2022 Svartvinbärslikör
Berries: From Rudenstams frukt & bär, outside Huskvarna
Bottles made: 300 
Sugar content: 140 g/l
Volume: 500 ml
Alcohol: 20% ABV
---
ACT Vermouth
Wine: 2017 Rouge blend from Domaine Majas
Flavored with: Lingonberry, rosemary, thyme, rowanberry and wormwood 
Sugar content: 96 g/l
Bottles made: 236
Volume: 500 ml
Alcohol: 16% ABV
---
2020 Orange Vermouth
Wine: 2019 Tin Bianco from Montesecondo
Flavored with: Gooseberry, elderflower, wormwood and majoram.
Sugar content: 60 g/l
Bottles made: 410
Volume: 500 ml
Alcohol: 16% ABV
---
2021 Rosé Vermouth
Wine: 2020/2021 Rosé from Weingut Knauss (Lemberger, Trollinger, Spätburgunder
Flavored with: raspberry, rose, wormwood and thyme.
Sugar content: 80 g/l
Volume: 500 ml
Alcohol: 17% ABV
---
2022 Svensk Vermouth
Wine: 2020 Solaris from Arilds Vingård
Flavored with: Honey, apple, pear, wormwood & bronze fennel.
Sugar content: 75 gr/l
Bottles made 850
Volume: 500 ml
Alcohol: 17% ABV
---
Torr Vermouth
Wine: 2021 Lluerna from Els Vinyerons
Flavoured with: Myrica gale, seaweed, oregano and wormwood
Sugar content: 40 g/l
Bottles made: 720
Volume: 500 ml
Alcohol: 17% ABV
---
2020 Röd Vermouth
Wine: 2019 Chat Fou from Eric Texier
Flavoured with: Lingonberry, cranberry, rowanberry, wormwood and rosemary.
Sugar content: 96 g/l
Volume: 500 ml
Alcohol: 17% ABV
---
Rosé Vermouth Spritz
Type of drink: Cocktail-spritz on can.
Flavored with: Rosé Vermouth with wine from Weingut Knauss, flavored with hierochloe, leftover/saved lemon zest and tansy. Rhubarb and coconut syrup från Sandbergs Drinks lab.
Sugar content: 24 g/l
Bottles made: 5500
Volume: 330 ml
Alcohol: 6% ABV
---
2019 Bitter
Herbs: Tansy, garden apples, rowan berries, meadowsweet and angelica seeds.
Bottles made: 94
Volume: 500 ml
Alcohol: 35% ABV