Ida Sundqvist
Founder, imports, sales and ex-cider-maker
+46 (0)70 811 8333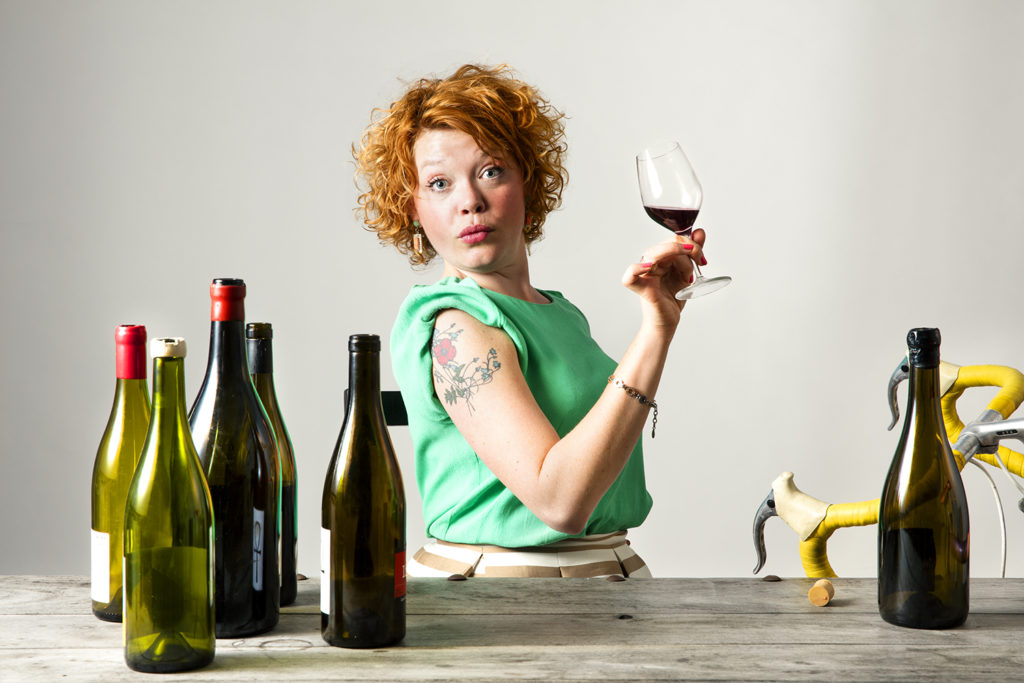 Ida grew up on a farm outside Örebro, in the middle of Sweden, but moved to Stockholm in 2003 and lived there until 2018 when she bought her dream house in Brösarp, south of Sweden. During her early years in Stockholm her aim goal in life was to be a bartender in Ibiza, so she started of her carrier with making drinks at Dr Albans famous nightclub Stacys. The problem was that she was really bad at flairing, so she had to re-think, and found the wine instead.
After sommelier school she worked with wine at various restaurants, such as Franska Matsalen, Vassa Eggen and Xoco. The interest for eating and drinking organic and 'real' produce has its roots from that farm up-bringing (with a hippie mother) and it grew even bigger with the tasteless boredom that's offered by conventional drinks and food.
The last eight years has been spent importing and selling wines. Always on the run, with a phone in one hand and an almost glued on hands-free, searching for new products and customers. When not working with wine, she's most likely out running, cooking dinner for friends, drinking bitters in various forms or trying to make cider.
Frida Engblom
Winelover, head of store sales and private market
+46 (0)76 561 6458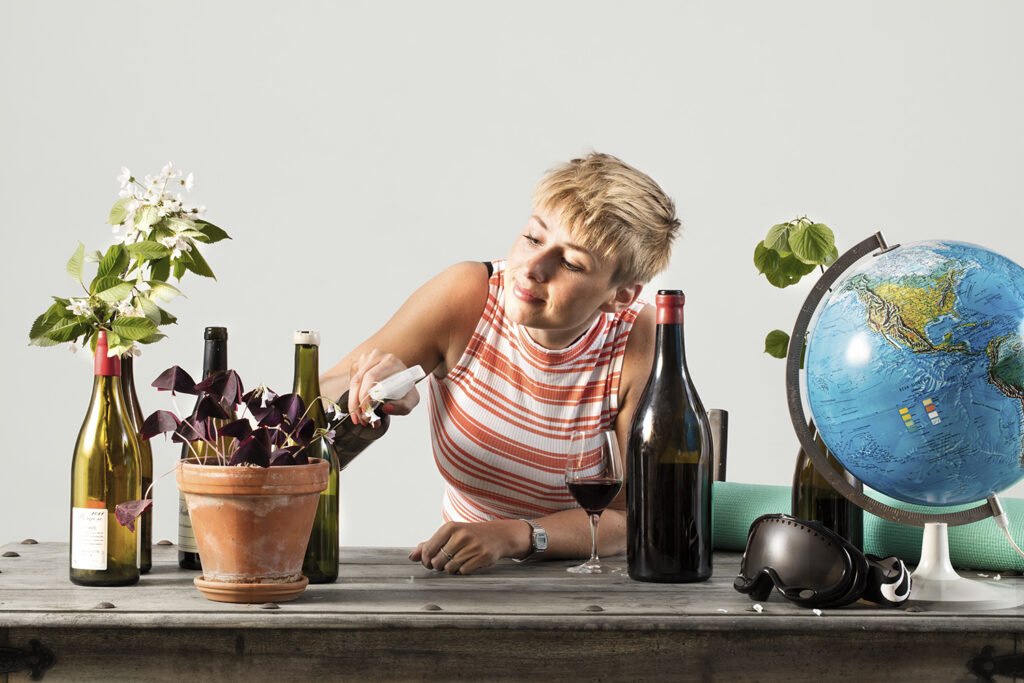 Born and raised in the one-horse-town Prästmon, in northern Sweden. The interest for natural, good stuff springs from what we could call 'green-wave' parents, but also the closeness to nature that she had growing up in the forest. But the nature didn't stop her from moving to the city, and she started with working at restaurants in Olso, Norway, for 5 years. This was followed by some ski-bumming in France and then after two unclear years of 'around the world' trips she felt that she needed to get herself together. During those 7 years a big interest for drinks, and especially wines had sprung to life, so she moved to Stockholm and started to study to become a sommelier. During that time she got the opportunity to do work-practice
together with one of Stockholms 'natural wine gurus', Anna Mellfors, onrestaurant Tranan. After that she was trapped… She continued with working on the famous Oaxen Krog and has been seen at the Burgundy in old town Stockholm for 6 months before she started with us.

Off-duty she loves to go skiing, practice pretty serious yoga, but the biggest hobby is to eat and share some nice bottles with friends.
Charlotta Berggren
Head of the Liquor Rack, queen of booze, events and sales

charlotta@dryckesbutiken.se

+46 (0)73 973 6164
Charlie, as we call her! From Ljungskile, west coast Sweden, started her drinks career with pouring beer and serving shots like 'B52' and 'Quick fuck' in a club in Australia. It was good fun, but she got bored of shots with inappropriate names after a while and started to geek out on cocktails and liquor. 2011 she moved to Stockholm to study political science and get a 'real job', which after a while led her back to cocktail bars such as Le Rouge, Reisen and Svartengrens, (to get a 'real job 'is not always as exciting as you might think…). 
She loves to drink Dry Martinis and has a weakness for gin and a big interest for bitter stuff. To taste and develop flavours is one of her greatest strengths, and she will make sure that we deliver top notch liquor. When not working, she is most likely out foraging herbs and fruits making Swedish spirits under the name 'Spriteriet' – which of course is available for purchase here at Dryckesbutiken.
Elena Danielsson
Head of store sales and private market, marketing, law and order
+46 (0)76 209 23 33
This half Swedish, half Mexican chick is born and raised in Stockholm, something hard to find in this town flooded by hillbillys like the rest of us.. After giving up her teenager dream to become a famous guitar artist she studied Political science and Latin American social relations. During her studies she always worked with serving food and drinks at various restaurants.
In 2009 she took a break from the books and focused 100% on the wines and food world at the legendary Restaurang Deville (yes, we will always miss that place) she got really hooked with wines. After 4 years there she left Deville to work for Vassa Eggen and built up their booking department, and has been in charge of that and for all the marketing for them until now. She rocks at organization and will see to that we keep up a more or less German order at our office.
The passion for food she got mostly from her Mexican father, that thought her how to master the stove before she lost her first tooth. Off-duty she still loves to cook and to hang out with her friends and family. (Her son Jack will soon be 1 year and is a cool kid named after a Whiskey we don't sell that the father is keen on drinking). She's also a yoga fan and does various other sports, so there is not 100% decadency.
When it comes to drinks she shares Idas passion for bitter drinks, and Charlies for Gin, so she fits well into the group.
Rikard Södersten
Westcoast boss, sales and cheerleader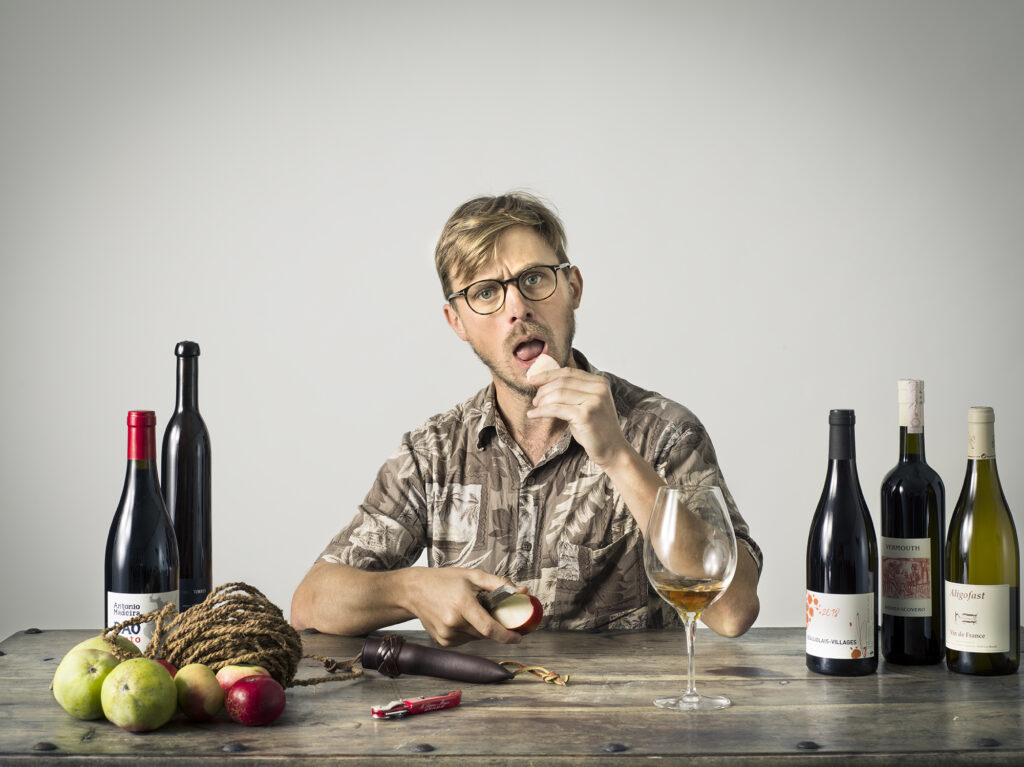 +46 (0)76-5697211
Rikard started working at Café Tintin 1994, being 16 at that time. After a period there he started to dream about boats and theatre, and tried both for some years, before he decided that service, food and drinks was the real thing. He was lucky and got to work with inspiring and knowledgeable people which inspired him to become a service superstar. He worked his way through various places such as Kungstorget, Klara, Kanten and Björn Bar. The last 5 years he's been running the famous 'Basque' bar and has been active making cider. Service, drinks and food is nothing he's given up on, and that's why he started to work with us.
When not working, he's most likely seen at some playground for kids (being father of 3), in a bar (when managed to sneak away from the kids), or foraging mushrooms or fruit for another cider batch.
He drinks wine, cider or beer, as long as it's wild ferment, with lively acidity. Sherry, Sous Voile, and orange wines is high up on his list
Anna Ungh
Partner, developer, events and music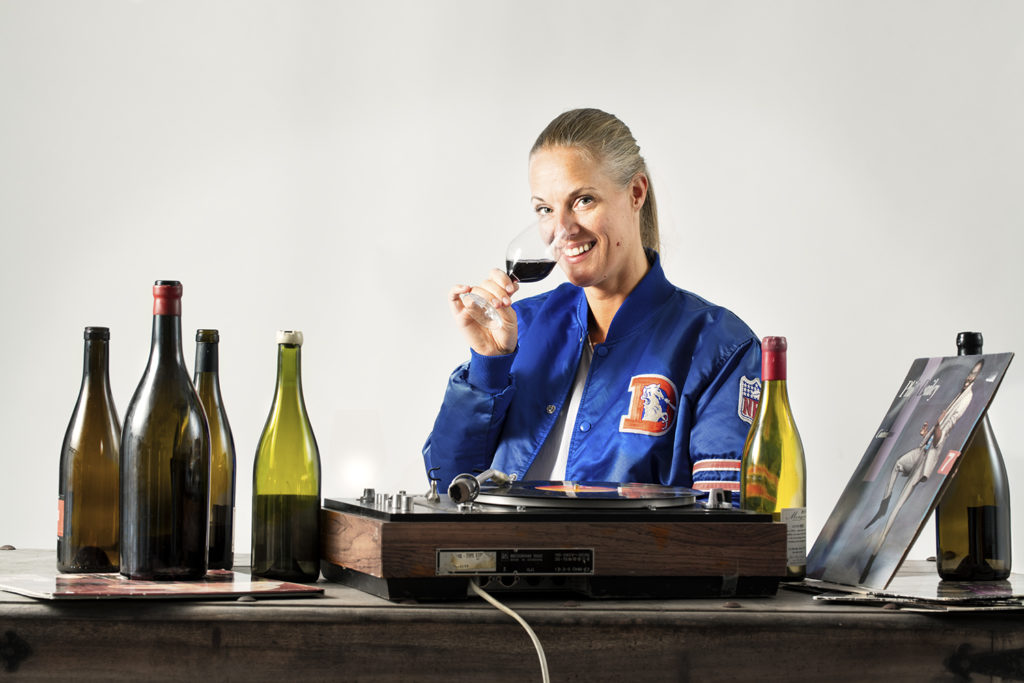 Originally from Östersund in the north part of Sweden, Anna moved to Stockholm straight from finishing school and started out as a runner at Café Opera 20 years ago. Here she learnt the hard way how a restaurant works (and also how to dance on bars and drink liquor). She has since then been working at various good restaurants and her interest in drinks has been slightly refined, although she can still occasionally be seen dancing on bars. Six years ago she was one of the founders of Nytorget Urban Deli, which has now developed into a whole group of cool restaurants. Anna has many interesting projects coming up next and when she is not working on them she is a part of our development board, helps out with our events and is our 'head of entertainment'.
Our office:
Bråvallagatan 8, 113 32 Stockholm
Our photos:
Thanks to our friend Danger Österlin we didn't have to use grubby pictures on this page. Check him out here:  www.dangerosterlin.com
Why we write in English?
We want all of our customers and producers to be able to check out our homepage without using Google translate. Therefore everything is written in faux-english, if you do want any information in Swedish, just let us know.