Sprithyllan Gin, Möja Stockholm
Sprithyllan gin is a close collaboration between Dryckesbutiken and Långviks Krydderi. With a dream of making our own gin inspired from botanicals growing in Sweden, we got in contact with Joakim Kihlberg early 2017 to create a dry gin with deep juniper flavour and a green herby note.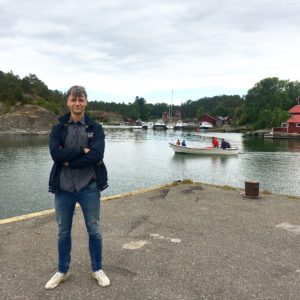 Joakim bought a house in the Swedish archipelago ten years ago. According to himself it could've been any Island but there was always something special about Möja, it was love at first sight. This is where he met the mysterious and adventurous sailor Karl Ivar 'Jeppe' Lindfors. Jeppe lived his whole life in the Swedish archipelago and inspired Jocke to start making traditional Swedish spirits which led to Långviks Krydderi.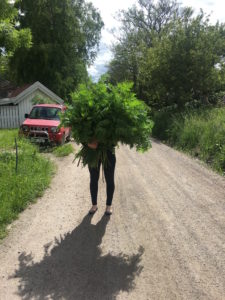 The inspiration behind their products came from what Jocke calls the green gold, Spanish runaway. A green herb growing wildly all over Möja.The flavour reminds us of anis and has a natural sweetness. It's been there for as long as anyone can remember and used to be part of the everyday life, in cooking to medical uses. Today it's considered more of a well spread weed.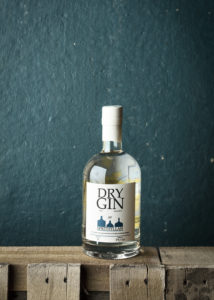 The Spanish runaway is not the only thing growing on Möja, you can find all sorts of things. Berries, various herbs and flowers – witch obviously makes it the perfect place to make a gin. Sprithyllans gin is inspired from nature and the main ingredients in this gin is juniper, Spanish runaway and peppermint – all of them growing just outside the distillery.
Sprithyllan gin comes in a bottle of 50 cl and has a alcohol content of 40,5 %