Sprithyllan – Sprithyllan Negroni, Stockholm
It all started with our favourite drink, Negroni. It is a drink with a long history and it is well established in the industry. It's also a drink that you can play around with in all eternity, three components that will change the drink completely depending on brands.
The drink includes Gin, sweet vermouth and bitter liquor.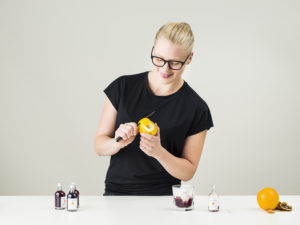 First out is our signature product: Sprithyllan gin, made in a collaboration between Sprithyllan and Långviks krydderi. It is distilled at Möja, in the Swedish archipelago. It is a beautiful Island full of life with lots of herbs, berries and fruits growing wildly. The main ingredients are juniper (of course), Spanish runaway and peppermint – all of them growing at Möja. This gin is dry with a straightforward juniper flavour composed with green herby aromas, leaving you with a fresh, minty flavour.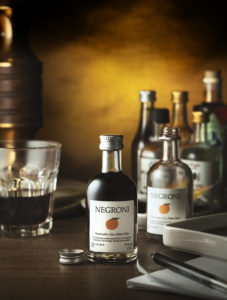 Next up is the vermouth. Together with Andrea Scovero, a winemaker in northern Italy, we've made the perfect sweet vermouth for a Negroni. The base is 2016 Barbera wine spiced up with lemon zest, rhubarb, gentian and cinnamon. Classic spices for vermouths but with a fruiter touch. The vermouth plays a big part in this drink and makes it a wine driven, flirty Negroni with the perfect balance of juniper aromas and a bitter lingering aftertaste.
For the bitter liquor we use Mondino Baverese from Bayern Germany, made with ingredients picked at the foot of the alps. Bitter orange, gentian and rhubarb plays a big role in this amaro. The bitter element is balances with the citrusy components and has a great herby flavour in the end, making it last perfect with Sprithyllan gin.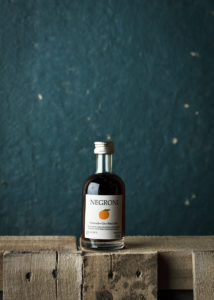 Sprithyllan Negroni is the first drink in our series of 'Bottles Cocktails' and comes in a 5 cl bottle with the ABV of 26 %.
Served best on ice with a lemon zest.