Podere Giocoli, Terranova Bracciolini
Marco Cannoni started early, only 12 years old he was already the one driving the tractor for his grandfather. By that time they didn't bottle their own wine, they drank a part of it and sold the rest in bulk.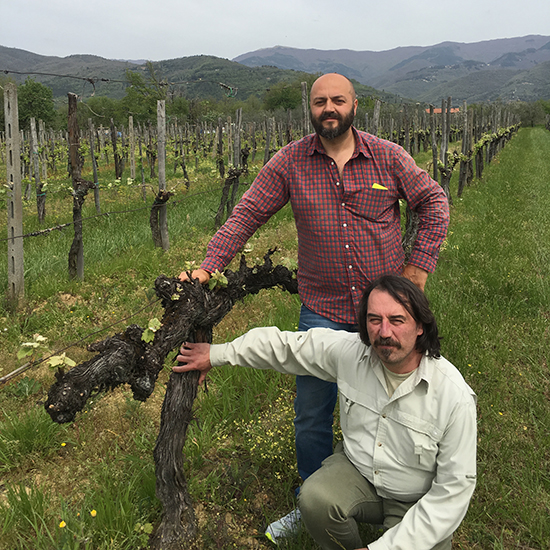 Since 1998 he is doing this full time and have been bottling all wines under his own label ever since. He tends 7 hectares of vines spread out on 7 parcels around the estate, which is located on the foot of the Prato Magno hill. These vineyards has fortunately never seen any chemicals and are full of life.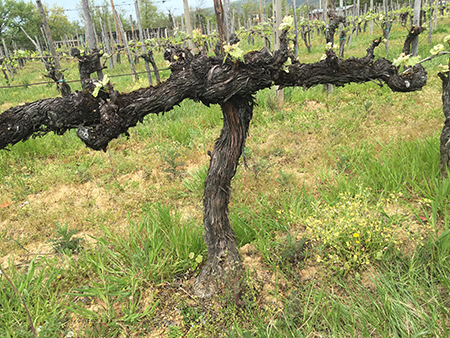 Since 5 years, Marco also has a helping hand and partner in crime, Frederico Renezi, who has spent his whole adult life as a consultant winemaker at various estates in the region.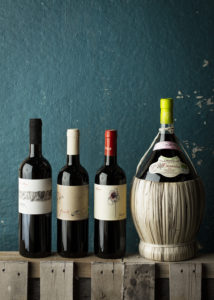 This wines feels like wines from the region should feel, according to us. Great aromatics, lush red fruit and that unmistakable Italian structure.
2016 Chianti 'Aenne'
Soil: Sandstone, clay and limestone
Grape: 80% Sangiovese, 5% Canaiolo, 5% Colorino, 10% Malvasia
Appellation: Chianti DOCG
Age of Vines: planted 2007-2010
Yields: 45 hl/ha
Vinification: Destemmed then fermented for 10 days. After pressing aging took place in concrete tanks before bottling in April 2017.
---
 2016 Diamine
Soil: Sandstone, clay and limestone.
Grape: 80% Sangiovese, 5% Canaiolo, 5% Colorino, 5% Malvasia, 5% Trebbiano
Appellation: Chianti DOCG
Age of Vines: planted 1975
Yields: 40 hl/ha
Vinification: Destemmed then fermented for 15 days. After pressing aging took place in botti before bottling in June 2017.
8000 bottles produced
---
2009 Chianti 'Alione'
Soil: Sandstone, clay and limestone, 250-300 meters above sea level.
Grape: 80% Sangiovese, 20% Canaiolo
Appellation: Chianti DOCG
Age of Vines: planted in 1975
Yields: 40 hl/ha
Vinification: Destemmed then fermented for 15 days with the skins. After pressing aging took place in botti for 15 months and have since been kept to age in bottle.
4000 bottles produced
---
2012 100 Staja
Soil: Sandstone, clay and limestone, 250-300 meters above sea level.
Grape: Cabernet Sauvignon
Appellation: IGT
Age of Vines: 10-20 years
Yields: 35 hl/ha
Vinification: Destemmed then fermented for 15 days with the skins. After pressing 2/3 aged in old barrique and 1/3 in new oak for 46 months before bottling. 5000 bottles produced
---
2007 Fottìo
Soil: Sandstone, clay and limestone.
Grape: Sangiovese
Appellation: IGT
Age of Vines: planted in 1962
Yields: 35 hl/ha
Vinification: Destemmed, then fermented for 15 days with the skins. After pressing aging took place on old barriques for 18 months and have since bottling spent aging time on bottle.
1200 bottles produced