Vinos Norzagarai, Villabuena de Álava, Rioja Alavesa
Santiago Norzagarai grew up in Buenos Aires, far away from vineyards, without any great wine drinkers around him and with family that didn't have any relations with viticulture. So he moved to Spain to study biology and to get closer to the source.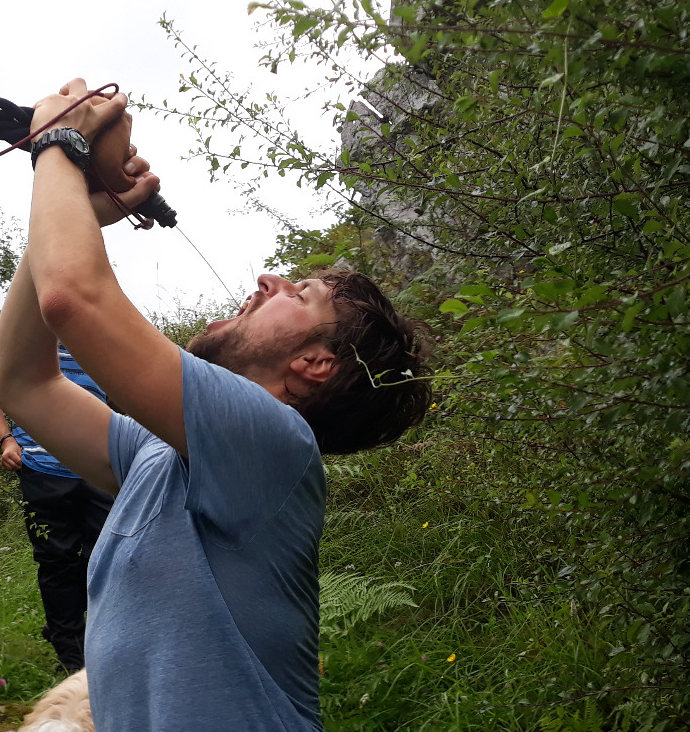 Where did he get this interest in wine, one can ask!? The simple answer is that drinking and eating with his friends was the key ingredient of his social life, and he wanted to get closer to wine both culturally and technically. Santiago continued to learn all he possible could about wine and moved to New Zealand to study viticulture for 2 years. Here he found they still searched the one piece that the 'old world' has in it's veins, something he think is a big part of it all – the culture of wine.
So he moved back to Europe and did some work at various wineries in Beaujolais and Provence. He decided to move back to Spain and found out that the place where he wanted to make his own wine in was the northern part of Rioja Alavesa.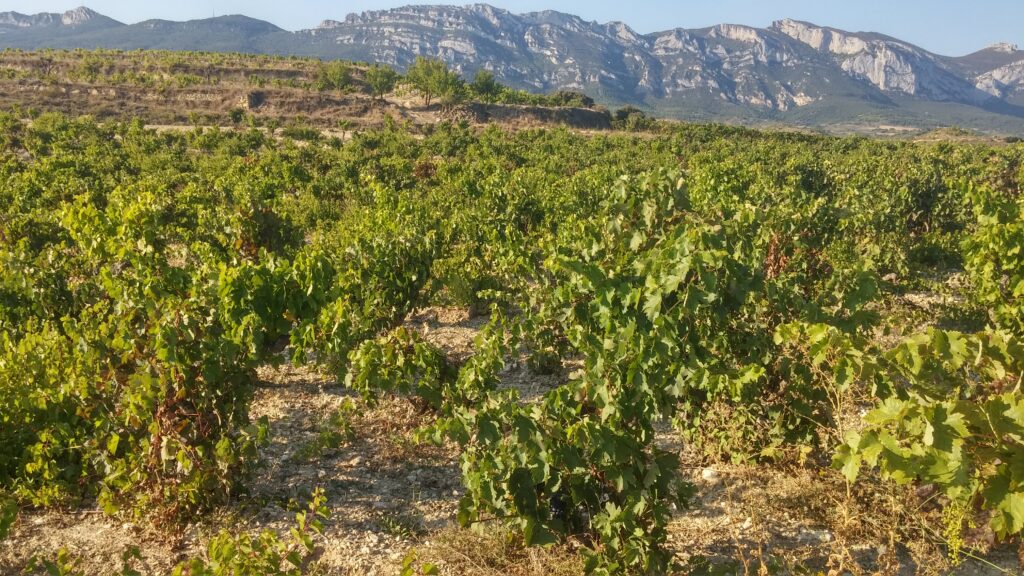 Here, the climate is cool enough and he could find different small plots with old vines and varieties and various soil compositions, which enabled him to make his terroir driven wines he dreamt of. In 2010 he started with his first small piece of a vineyard, vinified in a rented corner of a winery. He was experimenting with various methods and vessels until 2014, when he finally launched his first wine.
Today Santiago tends 8 ha of vineyards, he owns half of them and the rest he rents or buys grapes from (but it's Santiago who works in the vineyards). These 8 ha are spread out over 15 different parcels, all located at the foot of the 'Sierra de Cantabria', north of the Ebro River.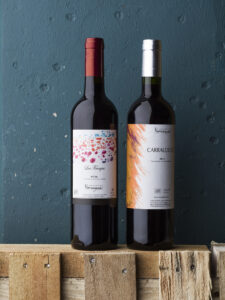 The wines are expressive but yet transparent and elegant, not harmed at all by any heavy insulting winemaking technique  that's just right up our alley.
2015 Las Franjas
Soil: Limestone and marl
Grape: Tempranillo
Appellation: DO Rioja
Age of Vines: planted 1978
Yields: 30 hl/ha
Vinification: 25% whole clusters and 75% destemmed grapes ferments with the skins for 2 weeks, no extraction made and very careful pigeage. After pressing the wine is put in old barrels, various sizes for continuously fermentation and is left to age for 9 more months before bottling. 7823 bottles produced
---
2014 Las Franjas
Soil: Limestone and marl
Grape: Tempranillo
Appellation: DO Rioja
Age of Vines: planted 1978
Yields: 30 hl/ha
Vinification: 25% whole clusters and 75% destemmed grapes ferments with the skins for 2 weeks, no extraction made and very careful pigeage. After pressing the wine is put in old barrels, various sizes for continuously fermentation and was left to age for 10 more months before bottling. 1600 bottles produced
---
2016 Carralciego
Soil: Limestone
Grape: 85% Tempranillo 15% Garnacha
Appellation: DO Rioja
Age of Vines: planted 1963
Yields: 20 hl/ha
Vinification: Destemmed grapes ferments with the skins for 50 days, no extraction made and very careful pigeage. After pressing the wine is put in old barriques for continuously fermentation and is left to age for 15 more months before bottling. 4768 bottles produced