Domaine Émilian Gillet, Clessé
Jean Thenevet founded this estate in 1988 as an extension to his family estate Domaine de la Bongran in the tiny village of Quintane, just outside Clessé. The name comes from one of Jeans ancestors.
 He had already worked in these vineyards for quite a while, by renting them. Now when he got the opportunity to buy them, hed did. But it was important to him not mix up the heritage of his family domaine, so he created a new one. (Also complicated legislation in France helped him to make this decision)
Still, all vinification and ageing is done in the same cellar in Quintaine, where his son Gautier also makes the wines of Domaine Roally since 2002.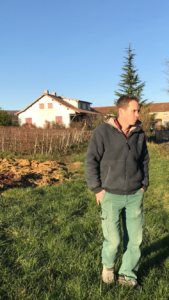 Jean did, together with famous guys like Marcel Lapierre and Pierre Overnoy, a massive work to develop the philosophies of organic farming and minimal intervention winemaking throughout France in the early 80:s.
His son Gautier started to work by his side in 1996, and is since year 2000 responsible for both the vineyards and vinification, but has Jean around to help out. Gautier has a hand full of work, because he also runs the Domaine de la Bongran and also the Domaine Roally which he purchased in 2002.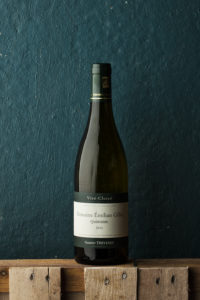 There are 10 hectares of vineyards on limestone soils at an altitude of 250 meters with limestone soils and the age of the vines are 10-80 years old. All in the commune of Clessé.
There is one single white wine produced every year, freshness, intense fruit and minerality is to be found.
2019 Émilian Gillet, Viré Clessé Blanc
Soil: Limestone
Grape: Chardonnay
Appellation: AOC Viré-Clessé
Age of Vines: Planted between 1940-2020
Vinification: Direct press before slow fermentation for 1 year in horizontal stainless steel tanks. Then they move the wine from its lees and keeps on ageing it in tank for 6 months before bottling.