Château Planquette, Médoc
Didier Michaud, born and raised in Paris, moved down to the tiny village of Saint-Yzans de Médoc in the early 70s. He realized that there was not a lot to do here except for making wine, so he bought 1,7 hectares and produced his first vintage in 1976.
At first he sold everything in bulk to the local co-op, which was the standard at the time. Didier kept on doing the same thing for 22 years until 1998, when he finally started to make his own wine. He has been making the same wine since he started and still got the same 1,7 hectares that he has been farming organic since start.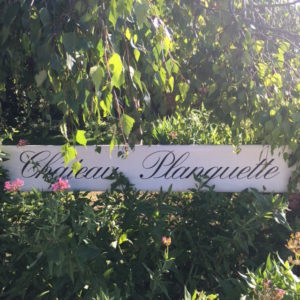 A normal year Didier makes around 4500 bottles of his wine. You can tell that sometimes it's really good to just focus on one thing – the proof is in the bottle. He is making the wines in the very old co-op of the village, which was abandoned after phylloxera. Only grapes are used and he ages the wine for a long time to be able to do it without any added sulfur, time makes the wines stable.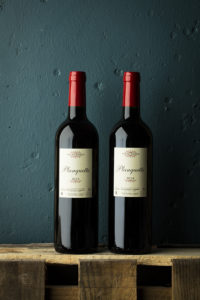 The wines are subtle, delicate, with a lot of prominent fruit, fine tannin structure and good freshness. Classic Médoc aromatics, as in the old days, which we love!
2016 Château Planquette Rouge
Soil: Sand and gravel.
Grape: 60% Cabernet Sauvignon, 36% Merlot, 4% Petit Verdot
Appellation: Vin de France
Age of Vines: Cabernet: 70 years old, Merlot: 35 years old and Petit Verdot: 15 years old
Yields: 16 hl/ha
Vinification: Destemmed by hand, then fermented with maceration for 3 weeks before gentle pressing and aged 16 months in old barriques. Then he blends the barriques and let the wine rest for another 4 months in tank before bottling.