Bring our wines home
As our name imply, a dream scenario would be to have our own shop where private consumer could easily get hold of our wines, liqueurs and beverages.
When this is not possible due to the Swedish monopoly "Systembolaget" where small, handcraft producers have a hard time finding it's way to the shelves,
we do our best to get our product available anyway.
---
Winefinder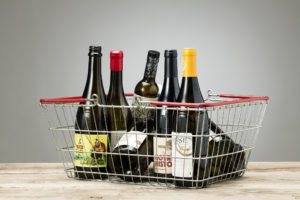 We are very happy to be able to get our wines available trough Winefinder.
A mix case of bottles ready to match the current season will be launched every so often.

At the moment we have the following cases available:
It's also possible to buy selected single bottles at Winefinder, delivered straight to your door in many parts of Sweden.
---
Systembolaget

There are a number of ways to buy our products via Systembolaget:

TSE – Tillfälligt Sortiment
Once in a while, we have some wines or spirits available on the shelves on 'Tillfälligt Sortiment'.
This is available from us at the moment:
2018 Versante Nord, Eduardo Acosta Torres
2020 Montesecondo (Bagnum 1,5l), Montesecondo
2018 Chianti Classico, Montesecondo
2017 Rio Sordo Barbaresco, Cascina delle Rose

BS – Beställningssortimentet
"Beställningssortimentet" is a service were you can order a product to your closest Systembolag. You will not find the product on the shelves but it´s an easy process to order.
Available to order through BS right now is:
Els Vinyerons blandlåda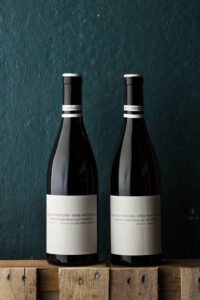 We're keeping it simple and pure here with natural goodness from Els Vinyerons in Penedès. Their philosophy is to offer natural wine that's easy to grasp, affordable and to show the variation of expression you can get out of the indigenous varieties from the region. Full focus here on one red wine and one white wine, three bottles of each.
3x 2019 Saltamarti, Els Vinyerons
3 x 2019 Lluerena, Els Vinyerons
912:-
Dryckesbutiken Blandlåda Els Vinyerons 6 x 750 ml

PI – Privatimport
We have all our products available via 'Privatimport'.
You can mix and match how you prefer, but a minimum order of 6 bottles. (Instructions how to do a private import is found in our price list, link further down the page)
Mix cases available to order through PI
We continuously put together differently themed mix cases available to order through privatimport.
At the moment the following is on offer:
Jazzy Friday
We decided to assemble a case with the theme…fun! A selection of zappy bottles for all types of carefree occasions you can think of.
If you are a person who enjoys drinking slightly or more on the wild side, this case is a 100 % given.
Do you on the other hand prefer your wines a bit less rowdy and more classic, then some of our other cases might be more suitable for you : )
2019 No virus, La Cattiva – Semi orange petnat
2018 Restons Nature, Kumpf et Meyer – Lightly fizzy, funky fun
2019 Pinot Gris Amphora, Weingut Knauss – Cheeky, juicy orange
2019 Rosato, La Cattiva – Structured rosé or very light, sassy red, up to you to decide
2018/19 Pinot Noir, Kumpf et Meyer – Frisky and highly addictive Pinot noir
2019 Le Preyna, Martin Texier – Lush, fruity red
1362:-
Påsken sexpack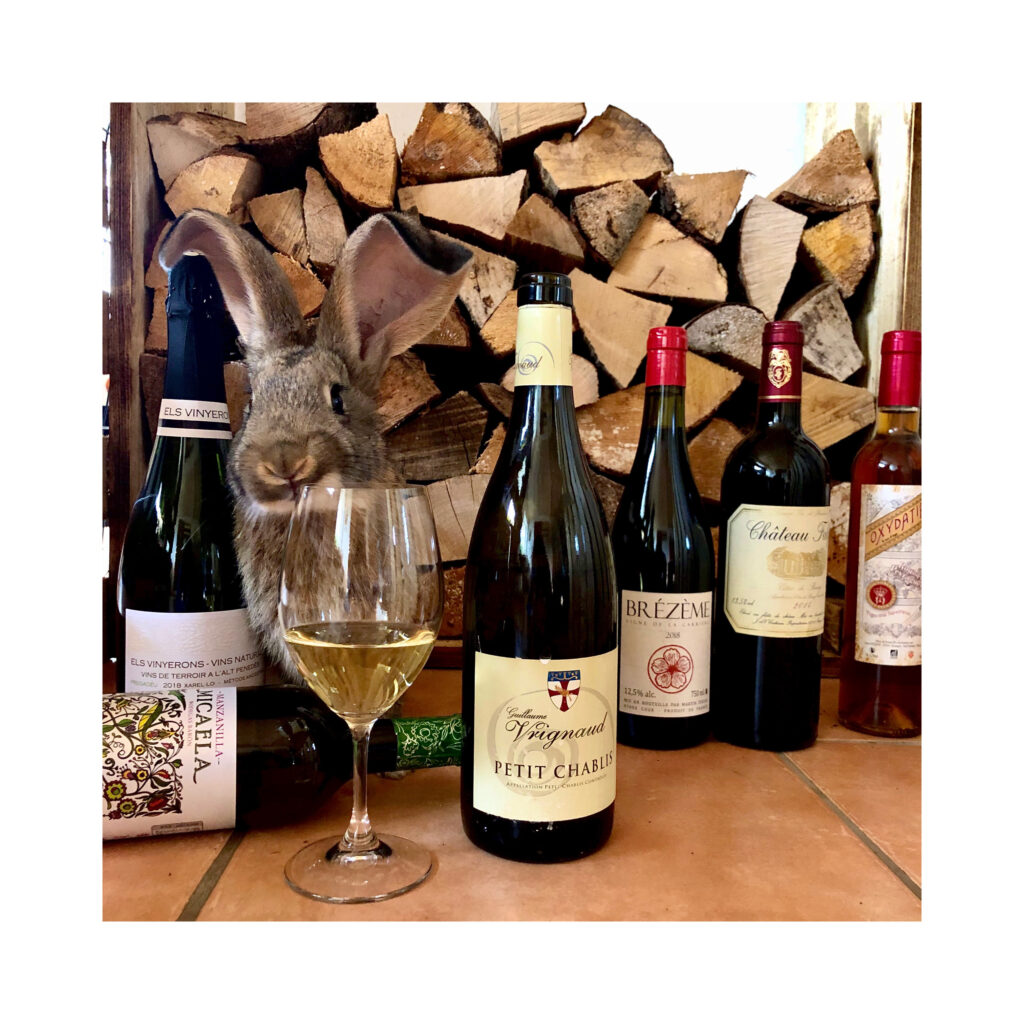 Take a deep breath and relax. Here is collection of assorted beverages to pair with your Easter delights! No need to think further and worry about what drink to combine with which food, simply a solid easter mix case full of treats. Bubbles, dry sherry, white, red and of course a sweet touch. Mix it up as you wish!
Contains the following:
1 x 2018 Els Vinyerons, 'Pregadeu' (bubbly), Penèdes
1 x Bodegas Baron, Manzanilla 'Micaela' (sherry), Sanlúcar de Barrameda
1 x 2018 Guillaume Vrignaud, Petit Chablis, Chablis
1 x 2018 Domaine de l'Amandier, Brézeme, Rhône
1 x 2014 Chateau Falfas, Chateau Falfas, Bordeaux
1 x 2010 Domaine Rousset Peraguey, 'Oxydatif' , Sauternes (sweet)
1368:-
Julie's vinlåda för mingel
Emma Andersson, patron at Julie in Malmö, our favorite combined cheese store /wine bar & Hörte Brygga, put together a case with her favourite bottles to enjoy with cheese & other delicious things for the holidays or just spontaneous good times.
1 x Bodegas Baron, Manzanilla 'Micaela'
1 x 2018 C'uvée Orwell', Sent om Cider
1 x 2019 'P'tit Blanc', Clos du Tue-Bouef
1 x 2019 'Savagnin en Quatrevis', Domaine des Marnes Blanches
1 x 'Vin Muté Merlot', Château de Léberon (sweet)
1 x 2019 'Le Vente se Lève', Les Déplaude des Tartaras
1524:-
Upptäck Italien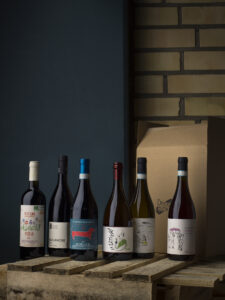 Come join us on a journey to some of our most treasured destinations in the forever, achingly beautiful country called Italy. From the north to the south, we've got it covered.
In this mix case you'll find an awesome selection of wines from a couple of Dryckesbutikens most beloved Italian friends.
1 x 2019 ´Fortuna´ Trebbiano d'Abruzzo, Caprera, Abruzzo
1 x 2019 ´Le Vasche´ Cerasuolo d'Abruzzo, Caprera, Abruzzo
1 x 2019 Vino Bianco, La Cattiva, Puglia
1 x 2018 'Tom' Barbera d'Alba, Eugenio Bocchino, Piedmont
1 x 2017 Allegracore Etna Rosso, Fattorie Romeo del Castello, Sicily
1 x 2017 Arzillo, Podere Giocoli, Tuscany
1380:-
Spritlådan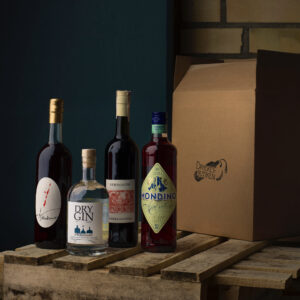 On the rocks or combine into a perfekt drink. No matter what you prefer, this case will assure a solid foundation to build your bar from at home.
1 x Mauro Vergano Americano
1 x Mondino Amaro
1 x Andrea Scovero Vermouth
1 x Sprithyllan Gin
1642 :-
---
Please click on the link below to come to the price list were you also find instructions on how to order.
If you have trouble finding the wine you are looking for on the list just send us an email and we'll gladly help you.
On this link you'll find our price list for Privatimport

---
Newsletter
Are you interested in getting news and information about wines, events and other stuff that happens in our world?
Send us an email to: privat@dryckesbutiken.se and we will put you on our mailing list.