Midia, Marsala
Manuela Rendina left Rome for a summer back in 2018 with some kind of wish to rediscover a sense of nature. She wanted to get her hands dirty, just like when she was a child in the countryside with her grandparents, connecting with earth.
By chance she ended up in Marsala, the western tip of Sicily, where she met Vincenzo of
Vite Ad Ovest winery. A deal was struck (room and board) so that
Manuela could jump on board to work the harvest.
She was overwhelmed by the sun and the spicy winds of Marsala and ended up spending the rest of that year travelling back and forwards to Rome to be able to continue working the vineyards with Vincenzo, soaking up everything she could to learn.
She did another harvest with him and realized that she had finally found her place on earth.
Eventually a decision was made to take the big leap, leave everything behind and settle on the island permanently. Vincenzo offered her an own space in the cellar for Manuela to be able to start making her own wine. This was in 2020 and the year Midia was born.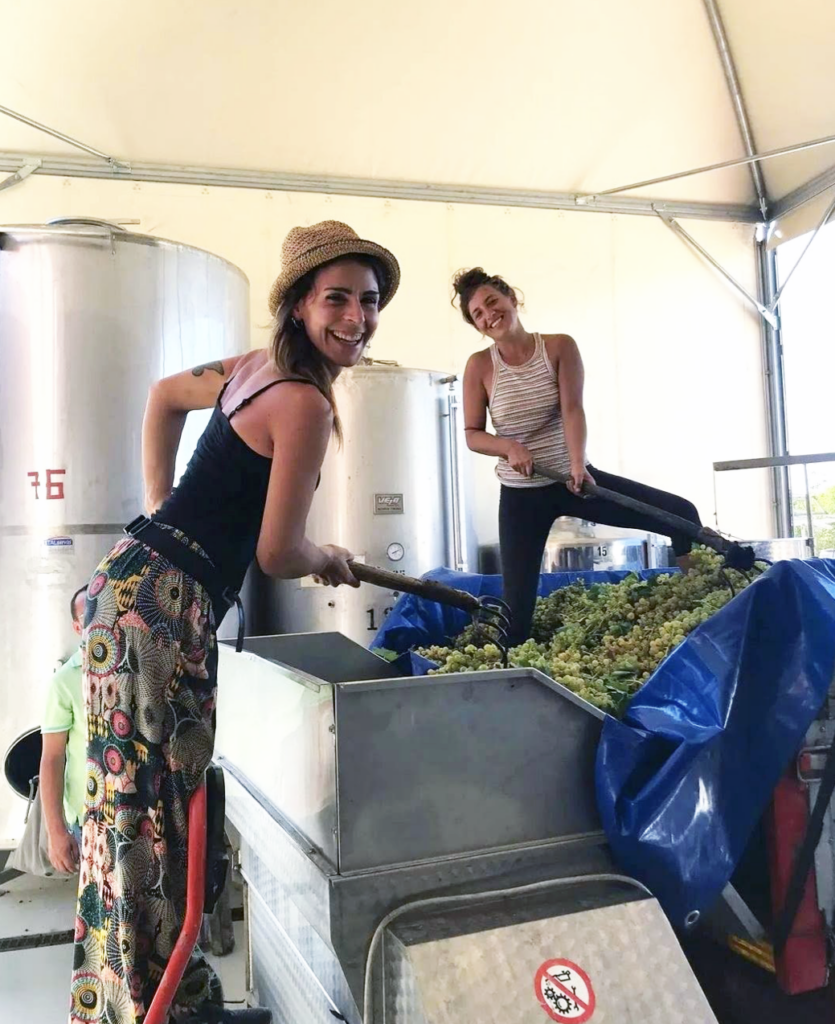 Leaving something behind can also create crucial new meetings. Manuela met Gaia,
who is Sicilian by birth, and the duo now run Midia together.
For them this is just the start of the journey and they are on the lookout for their own vineyards and eventually winery space in Marsala.
This the island of intense sun, little rain and salty wind blowing from the sea.
The native grapes used are Grillo and Frappato, intervention in the vineyards is minimal and no filtration in the cellar is carried out. Macerations are kept short and spontaneous with fermentation in steel for direct wines of great freshness and simplicity.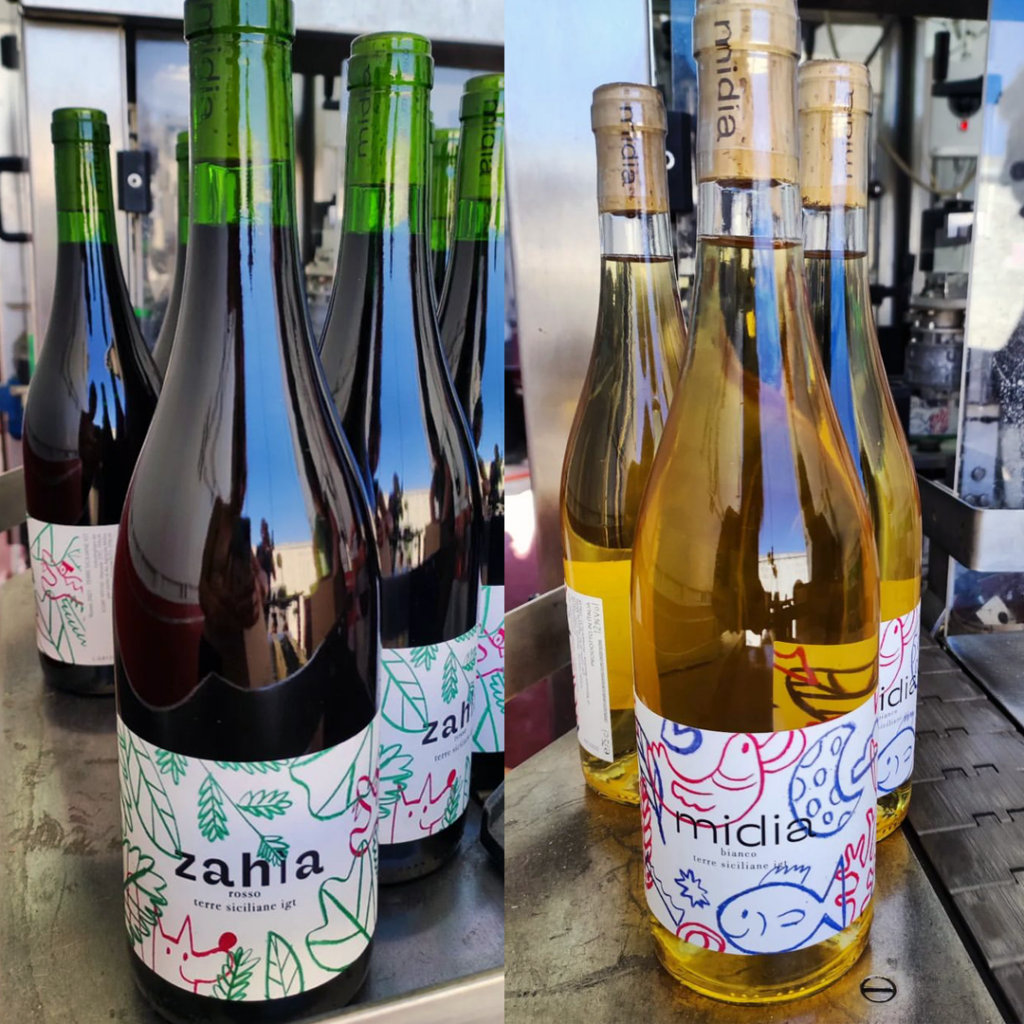 Manuela and Gaia want to capture the soul of the Marsala terroir in every single bottle.
The salt of the sea, the fire of the earth, the thousand districts. They do so with grace!
The name comes from Manuelas Grandmother, Emidia, who taught her granddaughter to love and respect the earth.
2021 Midia Bianco
Soil: Sand, limestone.
Grape: Grillo
Appellation: IGT
Age of Vines: Planted 1992
Vinification: Spontaneous fermentation in steel tanks after a short 48h maceration.
---
2021 Midia Zahìa
Soil: Clay, limestone.
Grape: Frappato
Appellation: IGT
Age of Vines: Planted 2007
Vinification: Spontaneous fermentation in steel tanks after a short 48h maceration.
Extras: The name Zahìa is Arabic for beautiful/radiant.